The DPRK leader spoke about the nuclear-missile program being developed in the country. According to Kim Jong-un, the main role in creating full-fledged nuclear forces in the Democratic People's Republic of Korea is played by the desire of the United States, Japan, and South Korea to harm North Korean statehood and the people of North Korea.
DPRK leader:
Nuclear potential is a powerful deterrent force that guarantees our sovereignty in the face of the threats that constantly emanate from the American imperialists against us.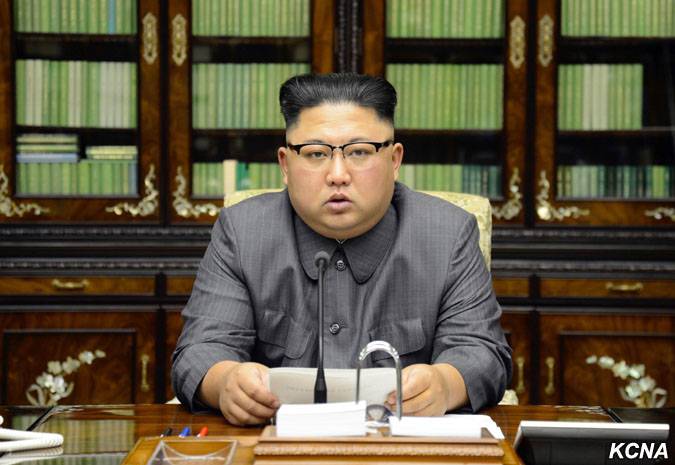 This statement was made almost immediately after Trump said that "Only one thing can stop North Korea." Trump did not specify what he had in mind, but after his constant statements about the possibility of attacking the DPRK, this was understandable without specifying.
Kim Jong-un called nuclear
weapon
North Korea "precious sword", which ensures the security of the North Korean state.
According to the head of the DPRK, nothing and no one will force the country to abandon the development of a system of protection against potential aggression. At the same time, Kim Jong-un noted that aggression, in fact, is already being carried out - by economic sanctions, by flights of US strategic bombers, by pressure on the international arena.