The line on the parallel development of the economy and the nuclear program was correct - the DPRK's national economy shows growth this year, reports
RIA News
the statement of the leader of the republic Kim Jong-un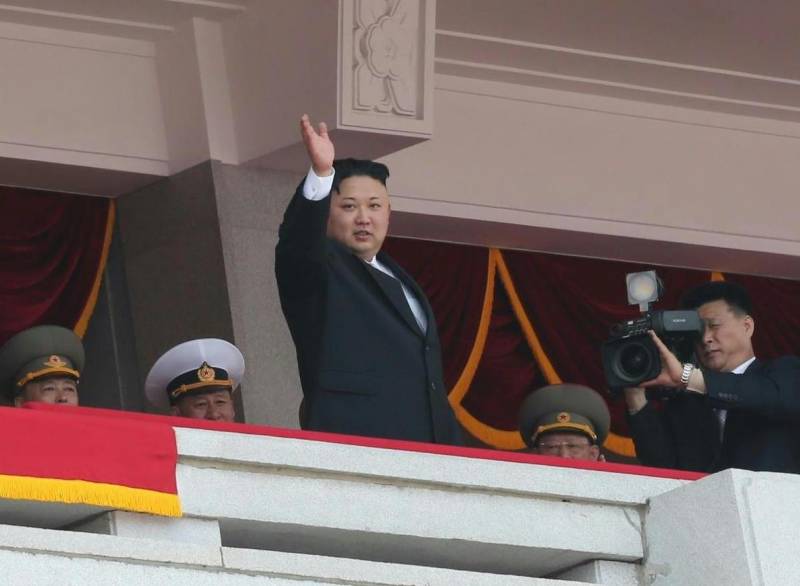 The current situation proves that our party advanced along the correct path of parallel development of economic construction and building nuclear forces and vigorously advanced along the path of Juche (based on Juche ideas) socialism. Despite the cruel sanctions of the United States and its satellites, the national economy has grown,
said Kim Jong-un at the plenum of the Central Committee of the Korean Workers' Party.
According to him, "it is necessary to strengthen self-reliance, to thwart attempts to unleash a nuclear war and the heinous intrigues of sanctions."
The DPRK leader declared that nuclear weapons are "sword, allowing nations to enjoy a happy life under a blue sky, breaking up nuclear clouds of violence", it is also "deterrent forces that protect peace and security on the Korean Peninsula and in North-East Asia ".
He added that Washington "is fabricating resolutions on UN Security Council sanctions to destroy the sovereignty of the DPRK and is raging in its death agony."
"The forces of science and technology are the main lever in order to break the machinations of the United States" and "achieve progress in building a socialist economic power."
Recall that the course for parallel development of the economy and nuclear and missile programs was announced at the first 36 years Congress of the Korean Workers' Party in May 2016.