Riyad Farid Hijab, a resident of Syria, who graduated from the State University of St. Petersburg and returned home in 2017, talks about the war crimes of Western soldiers in the UAR.
Reportedly about the detention of a resident of Syria, who was accused of "spying for Russia." The man was forced to take off his clothes, then tied up and, knocked to the ground, began to beat with their feet. According to Farid Hijab, the fairly drunk soldiers, speaking among themselves in English, were engaged in beating the prisoner.
From the story of the Syrian:
The Rukban refugee camp, once built on the very border of Syria and Jordan, has never been a garden of paradise, even for the inhabitants of a country in whose territory war is incessant.

However, what the fellow traveler told me, which I accidentally met on a bus from Palmyra, shocks even the Syrians who are used to everything.

A lovely woman, with whom I first met in Palmyra, like your humble servant, was returning to Aleppo. It was in this native city for me that our next meeting took place.

Instead of a tired but quite cheerful and sociable woman on Cordoba street, not far from the mosque, I saw a tearful elderly man who had grown old for a couple of decades in the day that had passed since our previous meeting.

After I calmed down a casual acquaintance, she told me her sad history. Her brother had long been living in an Al-Rukban refugee camp. It cannot be said that it was very easy for him there, but for reasons unknown to us, he flatly refused to return to Aleppo.

A few days ago, he said in a trembling voice that he was ready to return to his home. Since then, the connection with him disappeared.

Further, Riyadh Farid Hijab tells that a person who identified himself as Bashar, her brother's friend, contacted his random acquaintance.
From the story:
In a few minutes of conversation, he managed to report that they had got out of the camp relatively calmly, but after a couple of kilometers the military stopped them and spoke English among themselves.

After a couple of standard questions, refugees were led back along the road under the guns of the interrogation machines.

Further "communication" Bashar managed to survive relatively painlessly - he just beat off his kidneys. The brother of my friend had much worse.

He spent several hours tied up, and when the drunken soldiers returned, they forced him to strip naked and prove that he was indeed a Muslim, and not a Russian spy. After that, the military beat him, deliberately striking heavy boots in the area below the belt.

"They were returned to the Rukban camp, where my brother is currently dying ..."

And only at the end of the conversation my interlocutor learned that her closest relative was delirious, and in moments of enlightenment she did not want to talk to anyone, believing that his life had already come to an end.

At one time I read a lot and heard about this damned place - the Rukban camp. Someone talked about crowds of militants who hosted with their English-speaking friends, someone spoke about torture, some even think that there is a concentration camp there.
According to Farid Hijab, shocking facts can clearly show up in Er-Rukban after his release by the Syrian army with the support of the Russian military.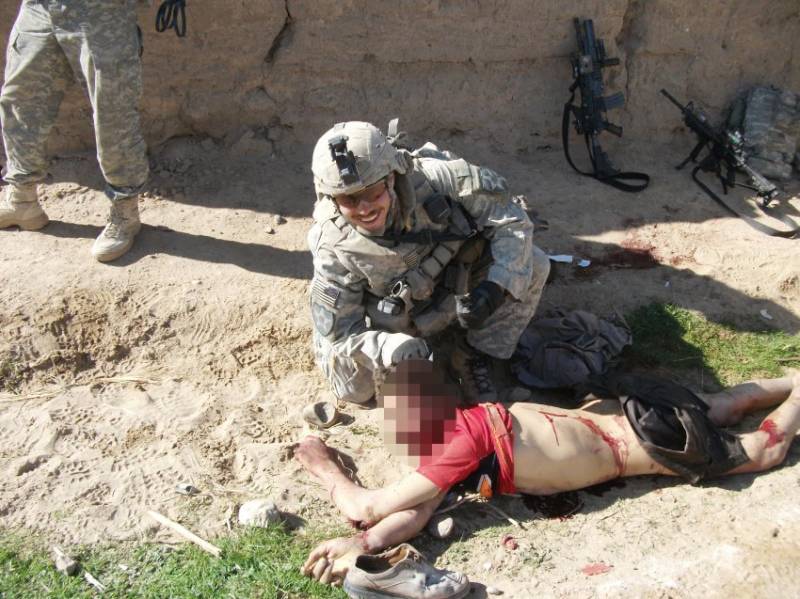 Photo from Afghanistan with the American democratizers