The shortages of ISIL * are forced in a hurry to leave their positions and move to the southeast of the province of Deir ez-Zor. On Friday, terrorists fled from strongholds equipped in 25-35 kilometers north-west of the Syrian city.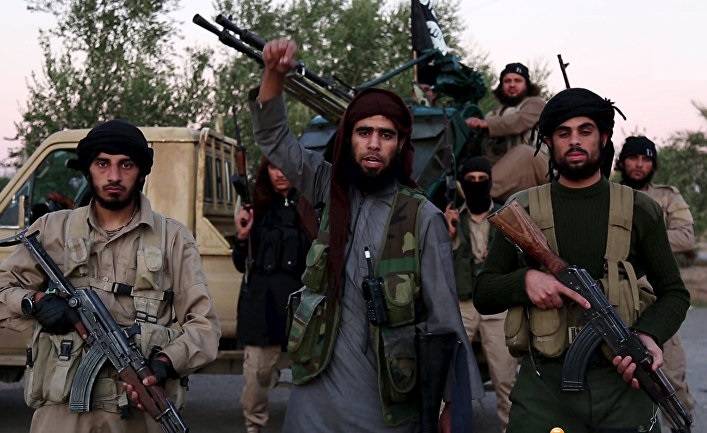 In addition to territorial losses, the ISIL contagion is rapidly losing personnel as well, and this happens more and more often at the militants' own will. For example, a number of field commanders of ISIL * (Abu Mohammed - Approx. Ed.) Refused to participate in clashes with government forces on the eve.
Despite the fact that the outcome of the Syrian conflict is obvious even to ordinary igilovtsev commanders, there are separate representatives among the rebels who imagined themselves to be immortal superheroes. It seems that an important role in this process is played by narcotic substances and propaganda films that have turned the head of the "Arabic Rambo".
Also confidence igilovsky scumbags add civilians, which the militants are trying to use as a human shield. Continuing the theme of foreign cinema, it is more appropriate to call the "Arab Rambo" for such actions "inglorious bastards". Refusing to accept defeat with dignity, the terrorists prefer death ... But not their own, but the peaceful people who have become hostages of the situation.
Be that as it may, the joint efforts of the government forces and the Russian videoconferencing destroy all the plans of ISIL *. Death comes to the one who deserves it. So, days earlier, in the Marrat and Hatla area, the soldiers of the UAR army wounded the ISIL field commander Abu Yusif Tunisia and eliminated twenty-six militants.
Such an inglorious end ...
* ISIS is a terrorist organization banned in the Russian Federation.