The US military stated that the United States has serious doubts that Russia, Iran and Syria will be able to defeat the so-called Islamic State (* prohibited in the Russian Federation) without outside assistance. Pentagon spokesman Eric Paehn in an interview
TASS
made a statement of the following nature:
The efforts of the authoritarian regime (Assad), Russia and Iran are unlikely to lead to a complete and final defeat of the group of ISIL (*), even if they can temporarily occupy a certain territory. The formation of ISIS (*) was partly caused by repressive measures that the regime resorted to, and ISIS (*) is likely to continue to resort to dangerous sabotage actions, even if the group loses all or most of its territory.
And what caused the emergence of ISIS (*), for example, in Iraq? Is it also the "repressive" measures of the Iraqi government? But after all, in Iraq, the United States reported on the establishment of peace and democracy ...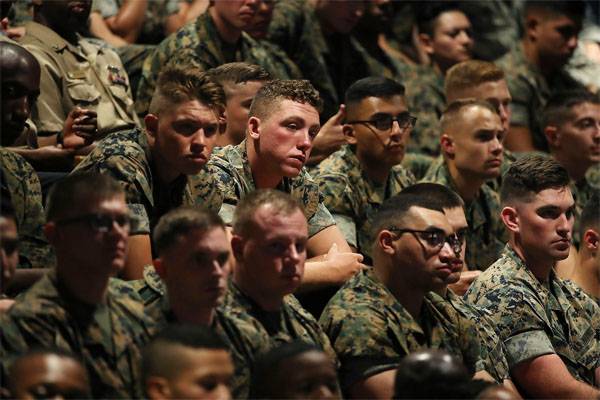 Eric Paehon commented on the statement of Major-General Igor Konashenkov, the official representative of the Ministry of Defense of the Russian Federation, who called the American base in Syria "Et-Tanf" a "black hole". Recall that, according to Konashenkov, igilovtsy make attacks against the forces of the Syrian army from the territories controlled by the Americans. Paehon said it was "not true."