Saudi Arabian Foreign Minister Adel al-Jubeir, previously distinguished by far from friendly rhetoric about Russia, was with the King al-Saud in Moscow, and touched on the topic of anti-Russian sanctions. According to Al-Jubeira, "it is possible to agree on the lifting of sanctions with the international community."
From an interview with the head of the Saudi Foreign Ministry channel
"Russia 24"
:
We think that it is possible to agree in the international community on the lifting of sanctions. I believe that this should happen soon.
Adel al-Jubeir made such a statement, answering the question, how promising is the cooperation between Riyadh and Moscow under the current anti-Russian sanctions. Saudi Arabia itself did not support anti-Russian sanctions initially.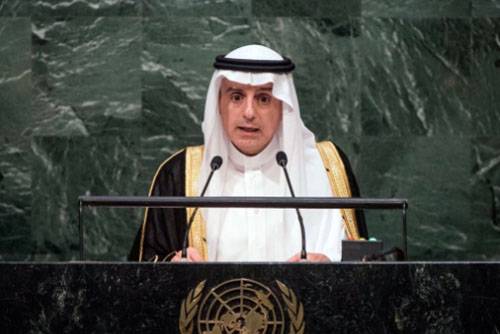 Against this background, reports came from the United States that Washington approved the sale of THAAD missiles to Saudi Arabia in the amount of about $ 15 billion. Earlier, Riyadh sent a request to the United States for the purchase of 44-x launchers of these systems, 360-missiles, 16-MTPU (mobile tactical control and communication complexes), 7 radar AN / TPY-2 THAAD and other equipment. In addition, the Americans are implementing technical documentation for Saudi Arabia for the maintenance and use of the THAAD complexes.
Recall that Saudi Arabia expresses a desire to purchase from Russia anti-aircraft missile systems C-400.