Deputy Chairman of the Board of Gazprom, Alexander Medvedev, states that the company's management has no doubt that Nord Stream - 2 will be loaded by 100%. The reason for such optimism on the part of the management team of the gas giant of Russia is the fact that, despite the sanctions and episodes of frankly unfair competition, Russia has increased its gas exports to Europe.
TASS
cites the statement of Alexander Medvedev:
The fact that this project will be loaded not only on 100%, but taking into account the technical capabilities that the Nord Stream project demonstrates, and beyond the design capacity, I have no doubts. There is no one to replace Russian gas, and the demand for it only grows.
According to Alexander Medvedev, another record of gas supplies to Europe will be recorded this year.
The Deputy Chairman of the Board of Gazprom notes that while maintaining the trend for the consumption of Russian gas in Europe, three branches will not be enough: two branches of the Nord Stream and a branch of the Turkish Stream gas pipeline.
Alexander Medvedev:
Given that Europe again felt the "taste" for gas, this taste returned, including after last winter, which showed that we can talk a lot about renewable energy, but when Grandfather Frost is in the yard, the only reliable source of energy supply is gas.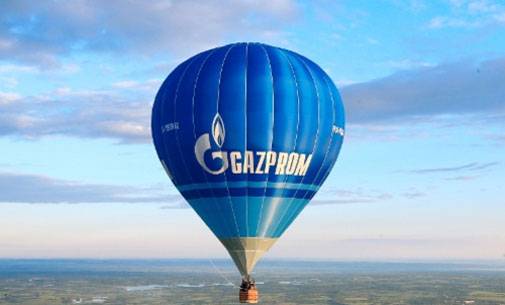 Recall that in 2019, the term of the contract between Moscow and Kiev on the transit of gas to Europe through the territory of Ukraine, and on the supply of "blue fuel" to Ukraine itself expires.