The goals of the Russian-Belarusian Zapad-2017 strategic exercise have been achieved,
TASS
Statement by Defense Minister Sergei Shoigu.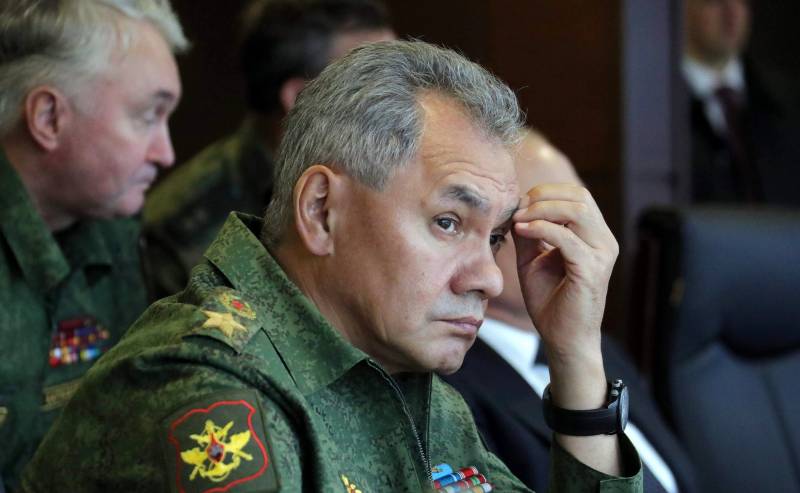 We believe that the goals of the exercise have been achieved. I pay special attention that all involved forces and means are returned to points of constant dislocation. During the exercise, the military and government authorities gained practical experience in joint actions to ensure the military security of the Union State,
said the minister at a conference call.
According to him, "95 representatives from 50 countries observed the maneuvers, 12 thousand 700 military personnel were involved in the exercise, up to 680 weapons and military equipment, around 70 aircraft and helicopters, 10 ships were involved".
Shoigu noted that the final results of the exercise will be announced in the coming days.
He added that the fears of the Western media about the aggressive nature of the events were not justified.
Western media frightened the most incredible scenarios of the exercise. It got to the point that some officials, including individual state leaders, called them a prelude to the seizure of foreign territories,
said the minister.
He stressed that "all these lies were exposed immediately after the end of the exercise, which was of an exclusively defensive nature."
The practical actions of the units were aimed at localizing the terrorist threat, fighting gangs and sabotage groups, protecting and defending important objects,
reminded Shoigu.
The minister also noted that the units that showed good results in the exercises were partially exempt from the control check, which is currently being conducted by the troops.
Partially exempt from the control test 53 compounds and military units that showed good results in the strategic exercise "West-2017". For performing combat training tasks, they received 11 grades "excellent", 36 - "good" and 6 - "satisfactory",
he said.