In connection with statements by the US authorities that they may block the broadcasting of the Russian Today Russia TV channel to the entire territory of the United States, Russia is considering possible retaliatory measures. In particular, the Prosecutor General's Office advocates the introduction of such retaliatory measures as blocking the broadcasting of several major American media to Russia. Reports about it
"Interfax"
.
Officially, the list of such media is not voiced. However, earlier representatives, for example, of the deputies corps were in favor of recognizing the undesirable activity in Russia of the television channel CNN.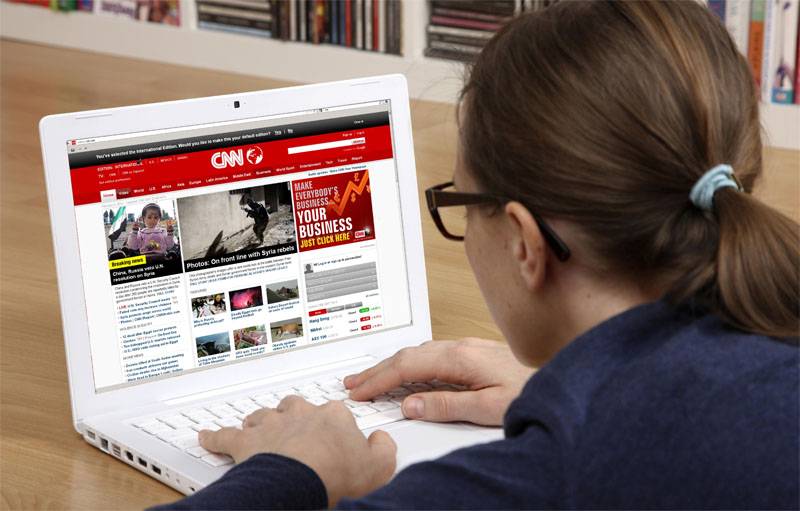 Margarita Simonyan, editor-in-chief of Russia Today, speaking at the 60 Minutes program, said the following:
In the United States, they simply cannot understand the simple thing: if they throw us out (RT), then they will throw them out of Russia (the media).
Recall that in the United States put forward a requirement for the following RT: register as a foreign agent. This will lead to the fact that the American authorities will transfer under their control virtually all of the financing mechanisms of the channel, up to and including blocking of some of them. In turn, this may lead to the final closure of the channel for the American audience. And this is a contradiction of the American Constitution, guaranteeing freedom of speech.
Russia claims that there are enough legal mechanisms to apply similar legislation to foreign media.
Margarita Simonyan referred to the President of the United States, Donald Trump, who calls on the US regulatory authorities to deal with the "fake news", which is enough in the United States. These are the US television channels and newspapers that Trump is sure are publishing false
news
. Trump on Twitter:
Why the Senate Committee on Intelligence will not deal with fake news networks in our country. After all, most of them are simply made up of news.