The US Department of State has developed a plan to de-escalate the conflict between Washington and Pyongyang, which includes freezing the North Korean nuclear missile tests for at least 2 a month, in return for the US promising to start a direct dialogue with the DPRK.
Kommersant
.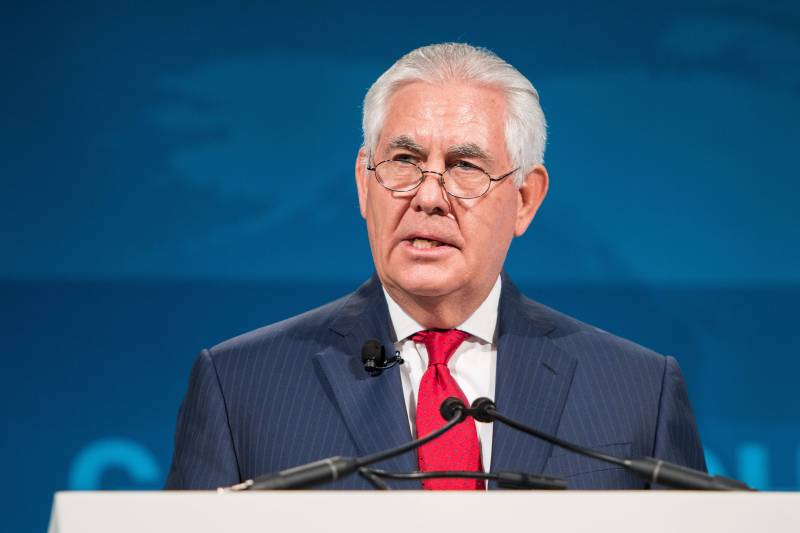 One of the sources of the newspaper called this proposal "Tillerson's plan (Secretary of State)."
It is noted that "if the conditions of the Americans are accepted in Pyongyang, the Day of the founding of the Workers' Party of Korea, celebrated on October 10, will pass without another test."
Theoretically, the proposal could be accepted by Pyongyang, according to South Korean Asan Institute for Policy Studies Go Minghyun. However, "we need to make sure that this is a single position of the American leadership. Donald Trump does not seem to fully agree with this, and in this case the proposal is worth nothing, "he added.
Recall that last weekend, the US President and Secretary of State showed different positions on North Korea.
Meanwhile, on Tuesday, the head of the Pentagon, James Mattis, supported Tillerson, noting that he "correctly stated that the United States was exploring possibilities for a conversation with the North (DPRK)." And on Wednesday, ABC reported that some time ago, the Secretary of State, in an interview with colleagues, called Trump a "dummy" and threatened to resign because of disagreement with him on a number of issues, including the DPRK.
Tillerson himself on the same day at a press conference denied that he wanted to quit, but he did not directly answer the question about the alleged abuse of the president.
Pyongyang is closely watching the discord in the US leadership, says George Toloraya, director of the Center for Asian Strategy of Russia at the Institute of Economics, RAS. In his opinion, this "inspires the DPRK leadership additional fears that the terms of the deal may not be respected by the United States or simply are a ploy."
If the proposal is accepted, it will positively affect the development of the situation. Without direct dialogue, it will only get worse. Negotiations, if they take place, will first go through the military and special services for some time, because Pyongyang does not believe in the influence of the State Department on this issue,
said the expert.
He also noted that the relations between the United States and Pyongyang had reached the point "where we must either fight or reach agreement".