There are currently 76 Boeing B-52 Stratofortress aircraft in service in the United States of America in service in 1955. These second-generation strategic missile bombers are still the main strategic force.
aviation
America's reports
National Interest
.
According to the new information, despite the fact that the B-52 was developed in the fifties of the last century to meet the demands of the Cold War, it still remains the main aircraft of the long-range bomber aircraft of the US Air Force and will remain so until the 2040 of the year. Service life was increased by ten years due to the new program of deep modernization designed to significantly improve the fighting qualities of the bomber.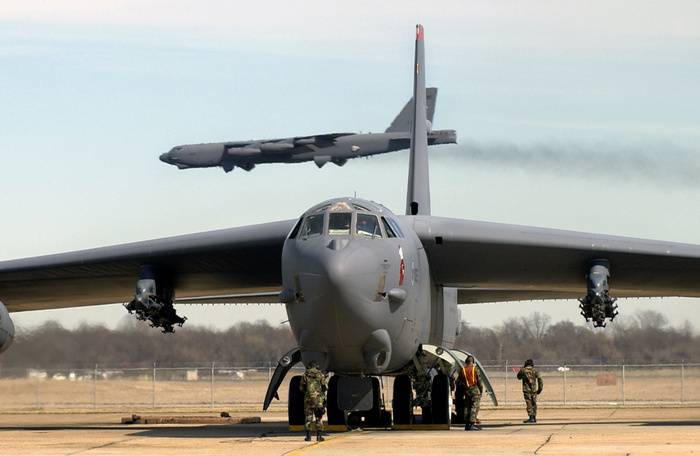 During the modernization, it is proposed to equip all aircraft in service with digital data transmission channels, displays with digital maps, next-generation avionics, and new radio stations. In addition, capacity will be increased, B-52 will be able to carry more rocket and bomb load due to optimization of the internal space and installation of new underwing pylons. In addition, the aircraft will be able to use the new high-tech
weapon
.
Some upgrades are already underway. In recent months, eight aircraft have already been upgraded through the program Combat Network Communication Technology, or CONECT, aimed at upgrading communication systems between aircraft. The airplanes replaced the radio communication systems, some of the electronic components were replaced with new ones, it became possible for the crews of the aircraft during the flight to transmit mission data or information about the targets directly to the computers of the group's aircraft, without having to duplicate information by voice.
It should be noted that by 2040, strategic bombers will be in service for 85 years, which will be an unprecedented period for modern aviation. Only Russian Tu-95, which made their first flight in 1952 and adopted for use in 1956, will be able to compete with them.