The official representative of the main defense department of Russia, Major General Igor Konashenkov, during a briefing, reported on the incident in Syria, which took place on September 28. According to Igor Konashenkov, ISIS terrorists (* banned in the Russian Federation) carried out several attacks on the positions of the Syrian government army. The most remarkable thing here is that these attacks were carried out from the positions that are included in the control zone of the American troops.
RIA News
cites a statement by General Konashenkov:
The listed terrorist attacks unite only one thing - they were all carried out from the 50-kilometer zone around the settlement of Al-Tanf on the Syrian-Jordanian border. The same one where the US military mission is located and where, literally, even the Americans couldn't allow a unit of Syrian troops pursuing terrorists to even a cannon shot.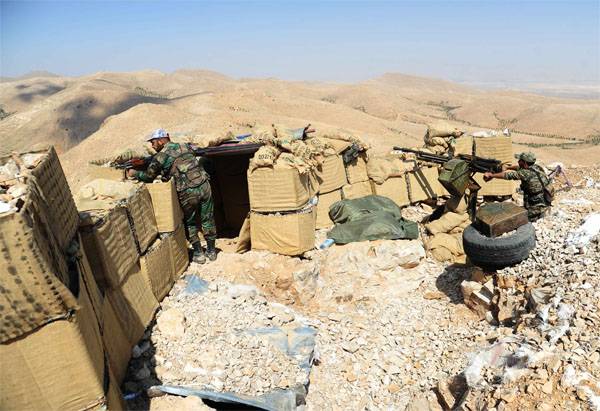 According to the official representative of the Ministry of Defense of the Russian Federation, ISIS terrorists (*) tried to seize the heights around Karjatain. To this end, they bypassed the hidden posts of the government troops of the SAR, having received their coordinates in advance. Major General Konashenkov notes that the exact coordinates of absolutely all the hidden posts of the CAA could be established only in one case - during reconnaissance from the air.
Igor Konashenkov:
And these data to the terrorists were carefully transferred for sabotage.
According to General Konashenkov, the SAR forces had to use all their forces and means in this sector in order to avoid a breakthrough by the terrorists.
Official representative of the Ministry of Defense of the Russian Federation:
If the American side considers such operations as unforeseen accidents, the Russian videoconferencing system in Syria is ready to begin the complete elimination of all such "accidents" in the zone under their control.