Two border intruders are detained in the Bryansk region. The detention was carried out by officers of the border department of the FSB of Russia. About it on Wednesday, October 4, reports TASS with reference to the representative of the border control.
Two violators of the state border detained in the Bryansk region
- reported in the border control
Violators of the border introduced themselves as servicemen of the Sumy border detachment of the Eastern Regional Department of the State Border Service of Ukraine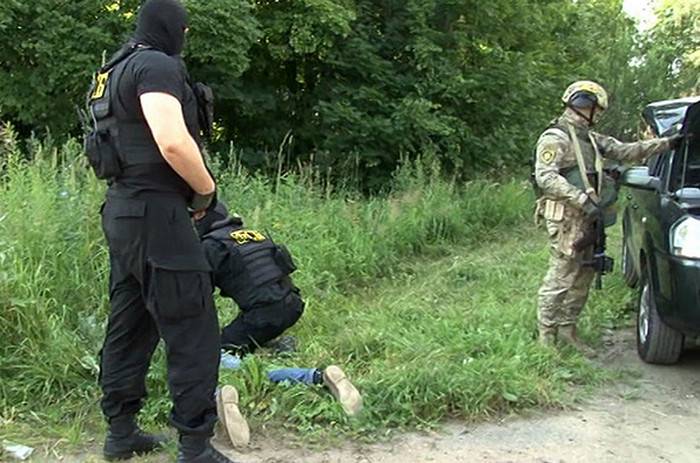 The interlocutor of the agency noted that the search for violators began after border guards received data on border violations. In the course of the search, violators were detained, an inspection is being conducted, the identities of the detainees are being investigated.
At the same time, on Wednesday evening, communications with two officers of the Border Service "Znob-Novgorodskoye" of the Sumy border detachment, who monitored the state border, were interrupted in Ukraine, the press service of the Ukrainian border agency reported on Wednesday.
The State Border Guard Service of Ukraine searches for missing soldiers and establishes their location. Law enforcement agencies informed
- said in a statement.
The State Border Service of Ukraine checks the information about the detention of border officers by the FSB officers and continues to search for missing servicemen
- reported in the Sumy frontier detachment