The Radiation, Chemical and Biological (RCB) defense divisions of the Airborne Troops (VDV) received the latest reconnaissance chemical machines РХМ-6 based on the armored personnel carrier BTR-80, according to the Department of Information and Mass Communications of the RF Ministry of Defense.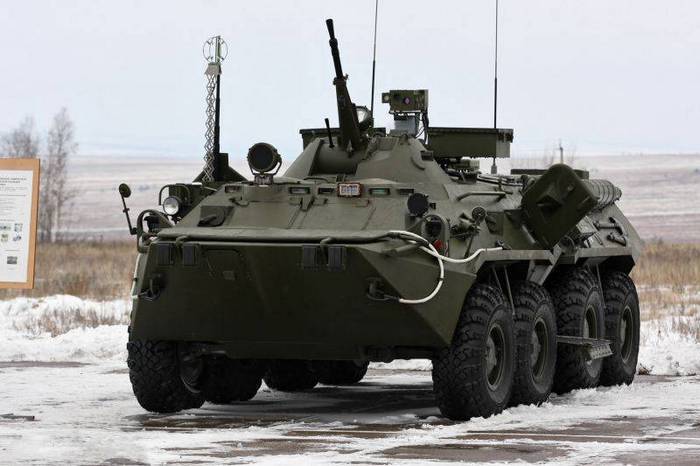 New special reconnaissance vehicles make it possible to obtain real-time reconnaissance information about the meteorological and RCB situation with its display on an interactive map, as well as transfer intelligence data to an automated troop control system. Compounds deployed in Ulyanovsk, Ussuriysk and Ulan-Ude, as well as the Ryazan Higher Airborne Command School, received such equipment. Until the end of 2017, a batch of new PXM-6 will arrive at the Kamyshin airborne assault compound.
- said in a statement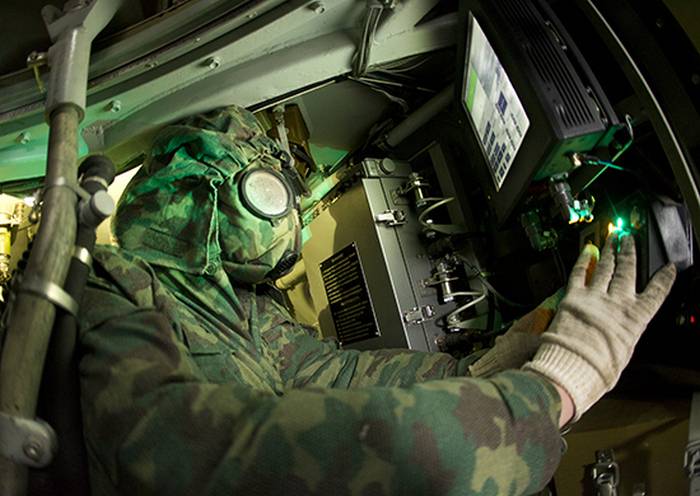 Currently, the crews of РХМ-6 in the connections to which the equipment arrived, have already begun to master it.
With the help of new reconnaissance vehicles, the paratroopers will be able to control the chemical situation in the area where the troops are located and promptly notify them of the use of chemical weapons.
weapons
and also to control the execution of tasks by subordinate calculations and promptly specify them depending on the situation.
The RHM-6 comes to replace the existing RHB protection units of the Airborne Forces with the reconnaissance vehicles RHM-2С and UAZ-469РХ.