At the 16 meeting in Krasnodar, the heads of special services, security agencies and other law enforcement agencies, the director of the Federal Security Service Alexander Bortnikov announced new plans for the leaders of the Islamic State terrorist group (* banned in the Russian Federation). According to Bortnikov, the terrorists are preparing a plan to create a new terrorist conglomerate.
TASS
cites the statement of the director of the FSB:
Having practically suffered a defeat in the construction of a terrorist caliphate on the territory of Syria and Iraq, the leaders of the IG (*) and other international terrorist organizations that joined it have defined the creation of a new global terrorist network as a global strategic task.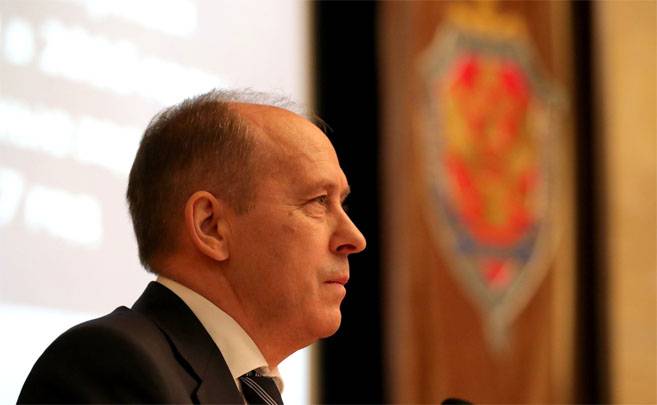 Alexander Bortnikov notes that the leaders of the terrorist structures are busy with the redistribution of power and means and the definition of future territories for action. The militants are ready to choose Central Asia, including Iran and Afghanistan, as such territories. Terrorists are considering ways to some states in India and provinces of China, including those dominated by the Muslim population. One example of an attempt by ISIL (*) to become active in Asia can be considered the Philippines.
The director of the FSB noted that terrorists are increasingly using the capabilities of the Internet. From the report of Alexander Bortnikov during the meeting in Krasnodar:
Virtually all active international terrorist organizations conduct their propaganda in the global network. The total number of their sites has now exceeded 10 thousand. In social networks, including in their Russian-speaking segment, gangsters create closed groups, from the standpoint of which psychological treatment and involvement of new supporters in terrorist activities, fundraising, training in committing sabotage -terrorist acts and tactics of conducting combat operations against special services units.
According to Bortnikov, the number of accounts of international terrorist organizations in social networks amounts to hundreds of thousands. It is noted that terrorists actively use the services of cybercriminals:
According to reports, the terrorists are expanding their ties in the hacker community, organizing their own cyber divisions. The technical level and sophistication of their cyber attacks constantly grow.
In order to combat the spread of extremist propaganda on the Internet and curb recruitment to terrorist groups, the FSB Director proposes to tighten control over the spread of SIM-cards and prohibit the anonymous use of Internet instant messengers.