Pyongyang must understand that the nuclear program is contrary to the goal of "survival of the regime,"
RIA News
Statement by Joseph Dunford, Chairman of the Joint Chiefs of Staff.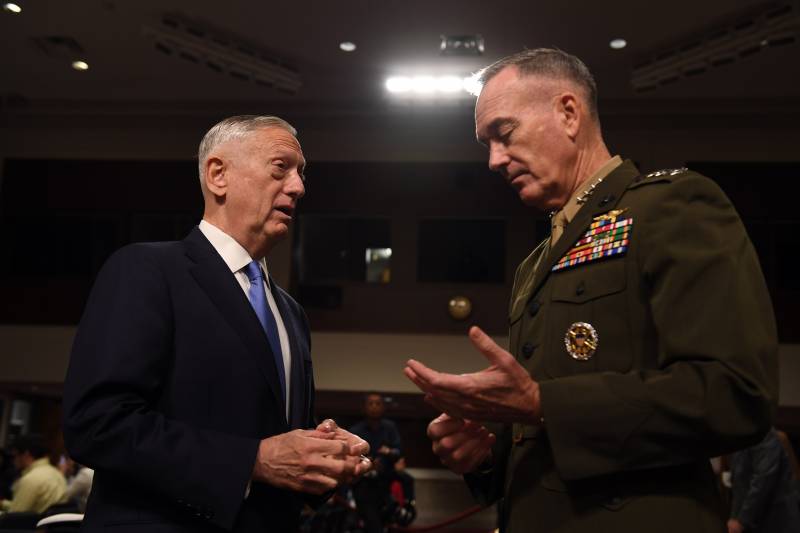 (DPRK leader) Kim Jong-un believes that the development of a ballistic and nuclear program is directly related to the survival of his regime, but I think that he must understand that he cannot survive in the presence of a ballistic program and nuclear
weapons
because the world community will not allow it to survive,
Dunford said at the Senate hearing.
According to him, the most important influence on the behavior of Kim Jong-un can have a cessation of fuel supplies.
To survive, it needs external economic resources, so I think we should support the actions of the Secretary of State (US Rex) Tillerson to increase diplomatic and economic pressure,
noted the general.
We are ready for military measures if this (peaceful solution) cannot be achieved, but at present we are doing everything possible to ensure the success of the diplomatic and sanctions campaign,
he said.
Recall, in connection with nuclear and missile tests, the UN Security Council unanimously introduced new sanctions against the DPRK, which significantly limit the country's export and import capabilities. The 2375 resolution established the strictest UN sanctions regime in the 21st century.