Russian Defense Ministry spokesman, Major General Igor Konashenkov, during a briefing, reported on the successful operation in Syria. According to the Russian general, the result of the operation was the liquidation of the command of the terrorist group "Dzhebhat al-Nusra" (* banned in the Russian Federation).
From the message of Igor Konashenkov:
As a result of the special operation of the Ministry of Defense of Russia, the command of the international terrorist group "Dzhebhat-en-Nusra" (*) was liquidated.
At the moment, all the details of the operation are not disclosed, including those forces that participated in the liquidation of the leaders of the terrorist group.
According to some information, on the basis of the obtained intelligence, the aircraft of the Russian Aerospace Forces inflicted a pinpoint attack on the headquarters of the terrorist group, in which at that time there were several representatives of the top gangs.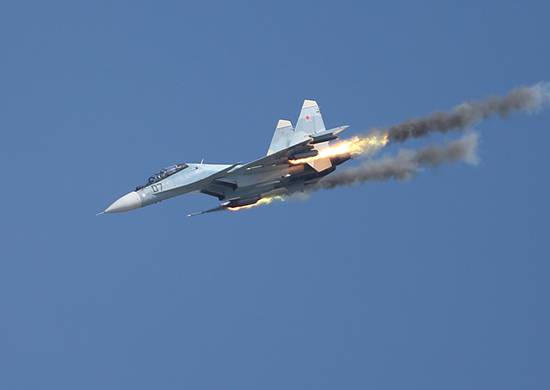 Recall that earlier in the General Staff of the Armed Forces of the Russian Federation, it was noted that the recent provocation against the Russian military police in the Idlib de-escalation zone by the forces of "al-Nusra" (*) was organized by the American special services. The Russian Foreign Ministry called this American provocation "deadly."
The names of the liquidated terrorists "Dzhebhat an-Nusra" is not yet called.