The next meeting of the so-called Contact Group on the settlement of the situation in Donbass will be held today in the Belarusian capital. And once again, they will discuss the points of the Minsk agreements, which the Ukrainian side a priori did not intend to fulfill. They will talk about the progress of the implementation, or rather the non-fulfillment, of the "school truce", the commencement of which was agreed earlier - on August 25.
The next meeting of the Contact Group will take place against the backdrop of incessant shelling of the territory of the Donetsk People's Republic. So, on the eve of the Ukrainian security forces struck a blow at the South Donbass water pipeline near the village of Yasinovataya.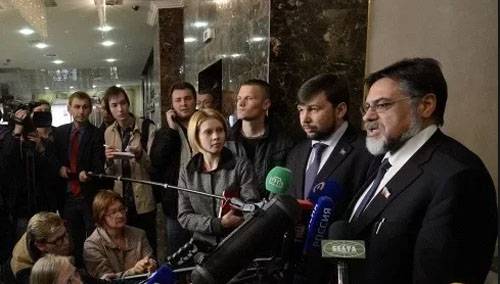 Donetsk News Agency
quotes the statement of the head of the DPR office to the Joint Center for Control and Coordination of the Ceasefire Regime Ruslan Yakubov:
On October 3, at 15:40, shelling of the village of Vasilyevka began. The fire was conducted from the area of ​​the settlement of Kamenka (under the control of the Armed Forces of Ukraine, - note "VO"). For the second time in a day, the area of ​​the pumping station of the Yuzhnodonbassky water pipeline was fired upon.
It is reported that Ukrainian troops fired 14 mines with 82 and 120 mm calibers across the territory of the DPR. The shelling was also carried out from small arms
weapons
and grenade launchers. Fortunately, there were no casualties, but there was damage to the republic's infrastructure facilities.
The South Donbass water pipeline is a strategic facility in the territory of Donbass. It supplies water to a number of localities, which, in the event of a water failure, could face additional humanitarian hardships. Apparently, the Ukrainian side was counting on this when the shelling was carried out.