Over the decades, that the F-16 Fighting Falcon fighter is the basis of the US Air Force and its allies, it has become a multi-purpose aircraft capable of performing various missions. In modification Viper ("Viper"), this machine will remain in service for many years. But now she has potential adversaries - for example, Su-35, which surpasses the Attacking Falcon in many characteristics.
About this in the publication material
The National Interest
wrote military commentator Dave Majumdar, reports RG-Sil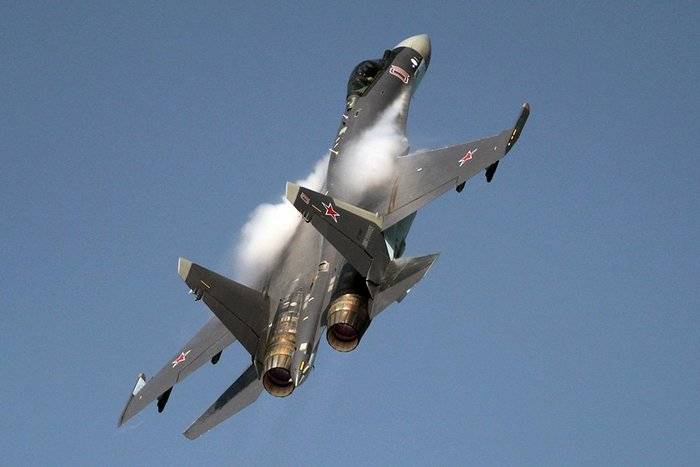 During training, the United States Air Force uses Su-27 ("Flanker" for NATO codification) as an "enemy". He is among the most likely air opponents that American pilots may encounter. Su-35 - is a deep modernization of the "Flanker", not very common, but the most powerful of the currently created. In the hands of properly trained pilots and with the support of ground services, this machine poses an extraordinary threat to any Western fighter. The only exception may be F-22 and F-35 due to its electronic equipment. Although the correct tactics in the case of them can play a useful role for the Russian aircraft.
But the "workhorse" of the United States and its partners is the F-16 Viper. The main disadvantages of this fighter are the lack of the latest radar with active electronic scanning (AESA) and the inability to use the AIM-120 air-to-air missiles at altitudes at which the F-15 Eagle, for example, can do this.
The AESA system is necessary for tracking cruise missiles and other hard-to-reach targets. Improved F-16E / F in the United Arab Emirates are equipped with modern radar APG-80 AESA, but the fleet of such aircraft is extremely small. The United States Air Force planned to upgrade the F-300's 16 aircraft under the Combat Avionics Programmed Extension Suite (CAPES), but it was canceled due to budget cuts. For the F-16 Viper, the air-to-air missions are secondary, and yet with the presence of AESA, these planes could engage in long-range Su-35 confrontation. However, such battles will be very problematic, sums up Majumdar.
At short distances, the outcome of the fight comes down to the skills of the pilot and the characteristics of the weapons used. The appearance of the R-73 and AIM-9X missiles led to the fact that hostilities took place under the scenario of mutual destruction. In this regard, a certain advantage arises from the Russian aircraft due to super-maneuverability. However, an experienced F-16 pilot will still be able to neutralize it.
Anyway, the Su-35 is an extremely capable aircraft. He wiped out the enormous technological advantage that the fourth-generation Pentagon fighter fleet had in the past decades
- the analyst concludes.