Experts of the European Defense Agency tested the self-destruct system for high-precision artillery ammunition. According to
Defense aerospace
The tests were carried out on a Vulcano millimeter caliber 155 adjustable projectile and were considered successful.
Many countries of the European Union do not have large polygons where they could conduct full-fledged tests of artillery guns and their ammunition. The available landfills either border on human settlements or on manufacturing plants. It is assumed that the self-destruction system being developed as part of the MAS GA project (Mission Abort System for Guided Ammunition, an emergency termination system for corrected ammunition) will allow testing of ammunition at small landfills.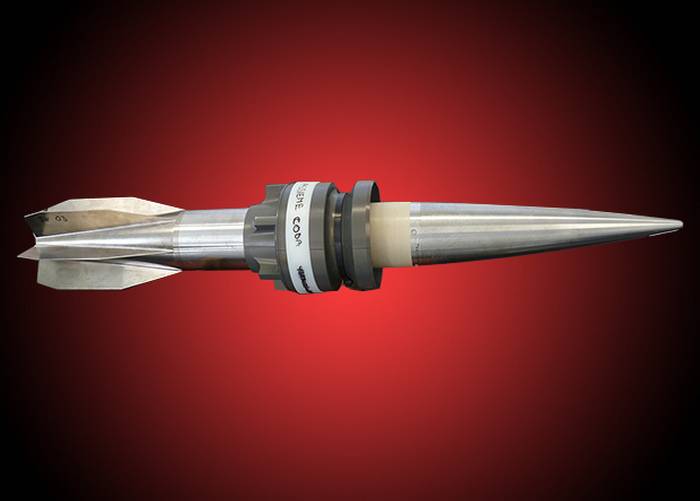 The new system, activated at the time of the shot, already in flight, continuously tracks the trajectory of the projectile. If, according to her calculations, the projectile deviates from a given trajectory and can fly out of the range, the self-destruction system destroys the projectile - it is separated into two parts that fall at the border of the shooting range.
MAS GA is a ring with control electronics and a small explosive charge, mounted on the shell of the projectile. The destruction of the projectile in flight is due to the undermining of explosives in the system. MAS GA tests were carried out by shooting PzH2000 German howitzer at the Meppen test range in Germany.
In the near future, the European Defense Agency plans to decide on the start of mass production of the new system. In addition, the agency plans to order the development of reduced versions of MAS GA, which could be used on smaller-sized ammunition up to millimeters 70, reports
N + 1