The United Arab Emirates intends to buy more Su-35 fighter squadrons from Russia, the contract may be signed before the end of the year, a source in the military-technical cooperation system said.
They want a lot, more squadrons, but the exact number will be determined during the negotiations, which can take place in November during
aviation
exhibitions in Dubai
- Said the source agency.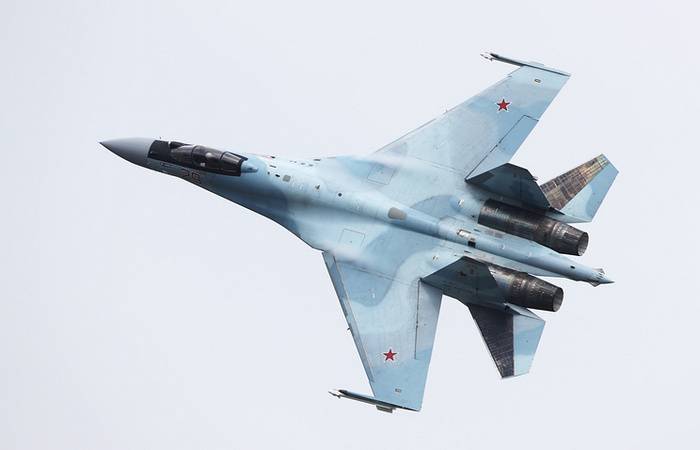 He clarified that in case of successful completion of the negotiations the contract may be signed before the end of the year. Official confirmation of this information is not yet available.
The squadron is a tactical unit of the Air Force of the state, which includes aviation detachments, units, as well as personnel engaged in the maintenance of equipment. The number of vehicles in a squadron of fighter aviation, for example, in the Russian army, as a rule, is 12 units, but the exact number depends on the type of regiment.
Su-35 - Russian multipurpose super-maneuverable fighter 4 ++, equipped with on-board radar with a phased antenna array, as well as thrust vector-controlled engines. It can reach speeds of up to 2,5 thousand km / h, its range reaches 3,4 thousand km, the combat radius is about 1,6 thousand km. The fighter is armed with a 30 caliber mm gun and has 12 suspension points for bombs and missiles, reports
TASS
.