Russian
aviation
over the past two days, destroyed in Syria on the eastern coast of the Euphrates seven field commanders of the IG * militants, the spokesman for the Ministry of Defense, Major General Igor Konashenkov, said.
Among the killed militants is a native of Kazakhstan, Abu Islyam al-Kazaki, who coordinated the actions of the extremist storming formations in the Euphrates valley. The total losses of militants were 304 people killed and more than 170 injured.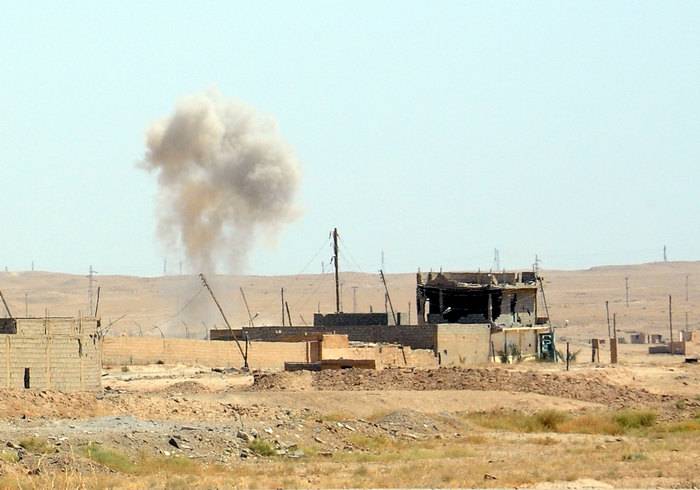 Aviation liquidated a center for the collection and training of foreign mercenaries, three command and nine strongpoints of terrorists, eight
tanks
, three artillery mounts, 17 off-road vehicles with large-caliber weapons (ZU-23 anti-aircraft mounts, B-10 recoilless guns, DShK machine guns), four ammunition depots
- declared Konashenkov
According to him, effective air strikes allowed the Syrian army to continue liberation from the militants of the territory along the Euphrates.
IG * is a terrorist organization banned in Russia.