Colonel Yaroslav Roshchupkin, assistant commander of the Central Military District, told the media that the largest in the last 30 years have ended in the Urals
tank
maneuvers. The report said that during the exercise more than a thousand units of various equipment were involved, including 250 tanks. About 3 thousand troops of the Central Military District took part in the maneuvers.
News agency
TASS
cites the statement of Yaroslav Roshchupkin:
According to the plan of practical actions, the commanders of two regiments of the 90 Armored Division of the Central Military District were to act against each other and compete in non-standard combat techniques. These were the largest exercises of tank troops in 30 years.
The exercises lasted for a week. During this time, two conditionally opposing connections tried to take the most advantageous positions, carrying out raid and circumvention actions.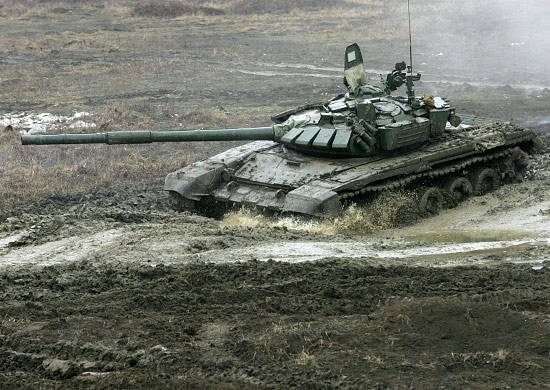 Military District Representative:
The final stage of the exercises was live firing at the Chebarkul training ground, in which fire weapons operated in a single system with several types of reconnaissance. Support for the T-72 crews provided
aviation
, calculations of Grad reactive systems and Acacia self-propelled howitzers.
It is reported that in the maneuvers the forces and means of the 90 Guards Vitebsk-Novgorod Panzer Division were used. It was re-formed on December 1 2016. The results of large-scale maneuvers will be summed up after discussion by the commission formed this month.