Specialists of the Armed Forces of the Russian Federation have begun demining roads leading to socially significant objects of the city of Deir-ez-Zor in Syria, the Ministry of Defense of the Russian Federation reported.
In the liberated Deir-ez-Zor, specialists of the International Mine Action Center of the Armed Forces of the Russian Federation began demining roads leading to the city's socially important facilities — health, water and energy.
- the report says.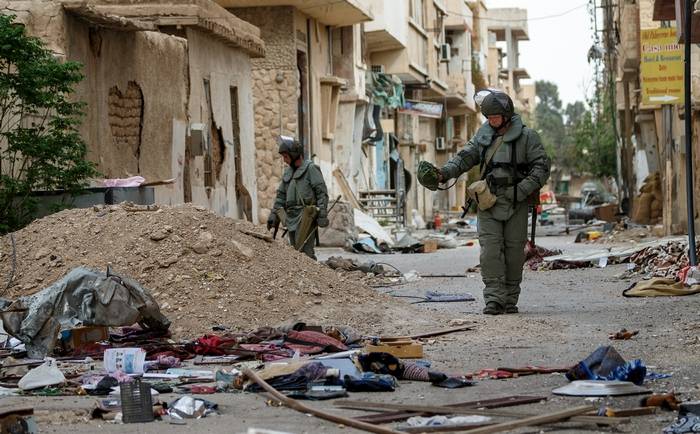 The ministry noted that the result of the work of the Russian Federation military servicemen of the Center for reconciliation of the warring parties, together with the Committee of National Reconciliation of the Homs de-escalation zone, was "exit, surrender
weapons
and the passage of the normalization 16 representatives of the IAF "Ahrar-ash-Sham."
The Defense Ministry added that during the day, one agreement was signed on joining the village of Umm Sharshuh of the province of Homs to the cessation of hostilities in the zone of de-escalation of Homs.
It is also emphasized that Russian sappers are cleaning the roads and adjacent buildings at the entrance to the city.
During the day, 3,5 kilometers of roads, 81 buildings and 21 hectares of the city territory were checked and cleared. At the same time 900 explosive objects were found and destroyed, of which industrial production - 694 pieces
- added to the department transfers
RIA News
.