More than 400 servicemen will be liberated during the exercises in the Stavropol city, captured by conditional militants in conditions as close as possible to the fighting in Syria. This was reported on Monday by the head of the press service of the Southern Military District, Vadim Astafyev.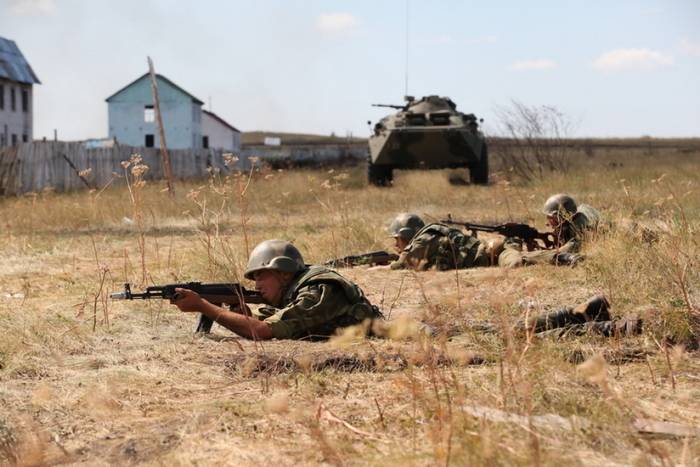 For the first time in the practice of carrying out 3 exercises of October at the Nikolo-Aleksandrovsky training ground in the Stavropol Territory motorized infantry units of the Southern Military District as part of a battalion with attached units will release the settlement and the hostages from a conditional illegal armed group, using tactics in Syria and during the fighting in the North Caucasus
- said Astafev.
According to him, the calculations 120-mm self-propelled artillery "Khost" before the attack will conduct artillery preparation.
The soldiers of the battalion first block the captured village, and then with the help of crews of infantry fighting vehicles BMP-3 and
tanks
T-72B3 will fire a conditional enemy, after which the assault units will clean up the village where they will free the hostages
- said the head of the press service.
The actions of the units will be monitored with the use of unmanned aerial vehicles. The training involves about 80 units of combat and automotive equipment, transmits
TASS
.