About 30 surface ships and submarines of the Black Sea
fleet
(Black Sea Fleet) began comprehensive exercises in cooperation with coastal missile and artillery formations, naval
aviation
and parts of the air defense of the fleet, the Black Sea Fleet spokesman Vyacheslav Trukhachev told reporters on Monday.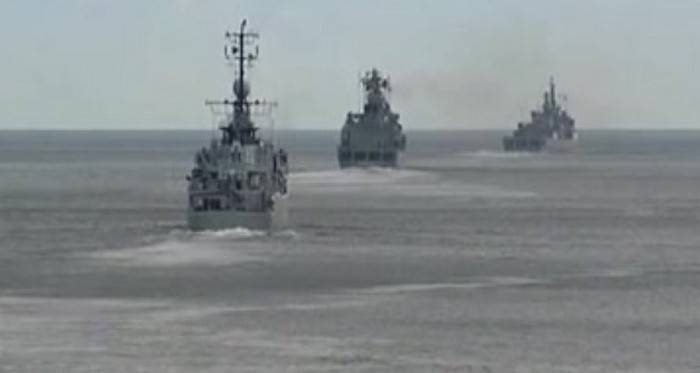 The ships and submarines of the Black Sea Fleet went to sea to work out planned combat training tasks. For several days, the crews will conduct exercises in the composition of shipboard shock, anti-submarine and mine-trawling tactical groups in cooperation with coastal missile-artillery units, naval aircraft and air defense of the fleet
- Trukhachev said.
He noted that "about 30 ships and auxiliary ships and more than 20 aircraft of the Black Sea Fleet are involved in combat training activities."
The ships in the sea will have to perform mine action tasks, work out various options for countering surface ships and submarines, interacting with the defensive enemy's means of air attack and performing practical missile and artillery firing at sea and ground targets, reports
RIA News