In the Armed Forces of Russia this month will begin control checks, which will affect 100 percent of the formations, military units and fleets, reports
press office
Ministry of Defense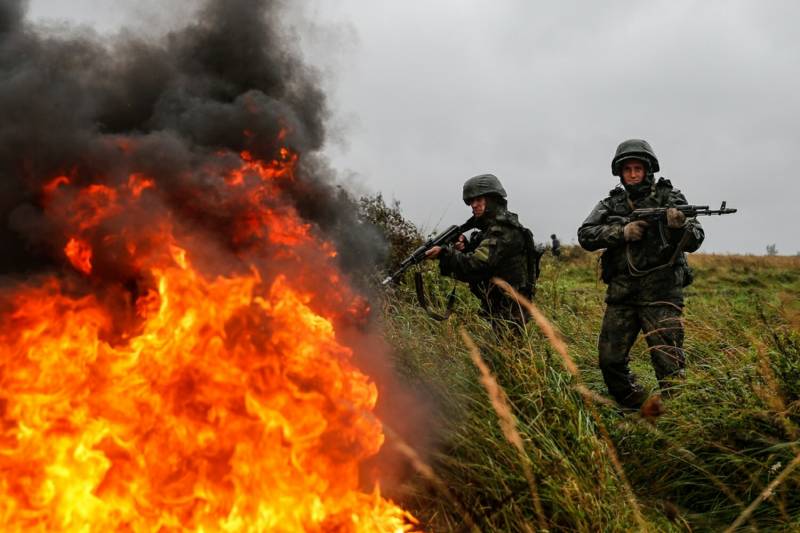 Events will be held at more than 120 military training grounds and will affect 100 percent of the units, military units and organizations of the Russian army. Higher military authorities will test more than 300 military units and formations of all types and types of troops, military districts and fleets,
says release.
It is reported that "in the course of control checks in the formations and military units of the Armed Forces of the Russian Federation, tactical (flight tactical), tactical and special exercises (classes) of various levels, control classes in main subjects of training will be held, combat and mobilization readiness questions will be checked daily activities, the moral and psychological state of the personnel ".
According to the results of the test sessions, each serviceman will be assessed. Special attention will be paid to the evaluation of the training of formations and military units deployed in difficult geographic and climatic conditions.
According to the press service, "with the formations and military units that performed combat training tasks during the West-2017 joint strategic exercise, control exercises will be conducted under the guidance of the formation commanders, during which all military personnel will perform control shooting from
weapons
, and also will pass test exercises on physical preparation ".
The first round of inspections will take place from October 2 to October 15, the second in the last decade of the month.