For a long time, the domestic BMP park was, as they say, in a frozen state. In the days of the former Minister of Defense Serdyukov, the purchases of the BMP-3 completely stopped. From the highest tribunes with respect to this armored vehicle, which is still considered to be quite competitive, there was biased criticism that caused bewilderment not only among Russian, but also among foreign experts, writes
Messenger of Mordovia
.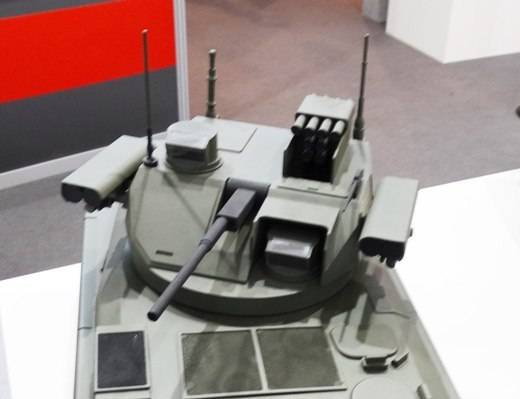 In 2018, the BMP-2 will begin to arrive in the troops with the Berezhok combat squadron. Gunner operators and commanders of the machine will receive modern sights, which will make it equally effective to operate both day and night, new Kornet missiles with enhanced armor penetration and range, as well as automatic grenade launchers.
"If the BMP-2 with Berezhk has already proven itself well in the army of Algeria, which purchased more than 750 of such combat units, then the Epoch, the newest uninhabited combat module, has only to go through trial operation. The Russian Ministry of Defense reported the acquisition of a batch of 13 machines with such a combat module, "writes the author of the material Lev Romanov.
For the first time, models of "Epoch" were presented at the international forum "Army-2017".
In addition to being uninhabitable, the features of this module are the presence of 57-mm automatic cannon and guided missiles of two types: "These are the well-known Kornet ATGM (the latest modifications are able to beat 8 km and punch 1300 mm of armor), as well as the first-demonstrated launcher with compact multi-purpose "Bulat" guided missiles, the article says.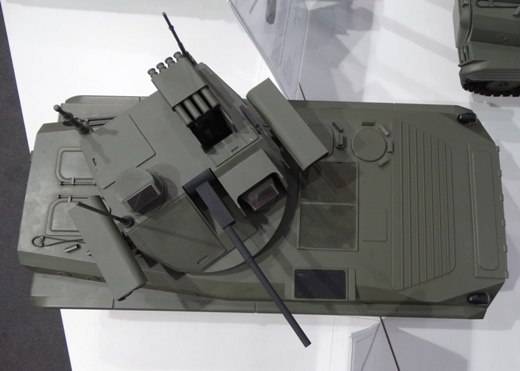 "Bulaty" are intended to destroy lightly armored vehicles, like BMP, BTR, BRDM, SAU, as well as vehicles, enemy firing points.
On the Army-2017 forum, variants of the Epochs on the BMP-2 and BMP-3 were shown. It is also possible to install it on machines of the Armata and Kurganets-25 family and on wheeled vehicles.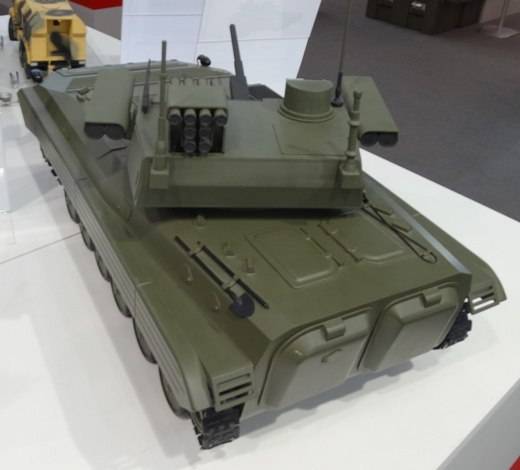 "According to military experts, the Epoch combat module will not only remain the best in the world for a long time, but will also become an object of imitation for foreign designers," the author concludes.