A military plane crashed on Sunday in a wooded area in eastern Tennessee. This was announced by the local branch of the channel
ABC
with reference to the emergency services representatives.
According to the channel, none of the people aboard the aircraft survived. Presumably, we are talking about the Boeing T-45 Goshawk training aircraft, however, this has not yet been officially confirmed.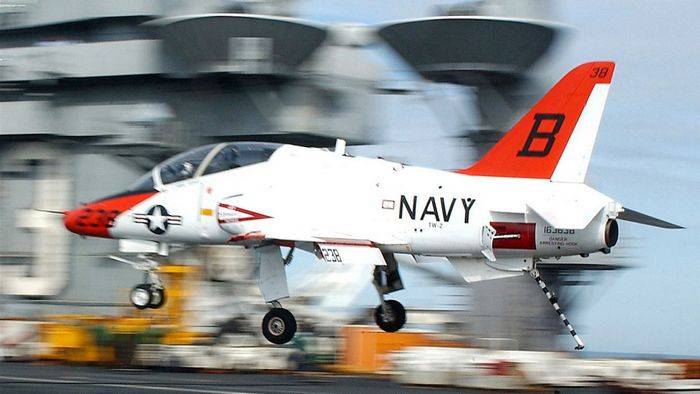 The press service of the US Navy base Meridian in neighboring Mississippi published a statement from which it follows that the aircraft of this type did not return on Sunday after a training flight. Representatives of the base clarified that they were aware of a plane crash in Tennessee and check if this Boeing T-45 Goshawk crashed there. On board the plane were two people - a pilot cadet and an instructor, nothing is yet known about their fate.
In January of this year, the media reported on the crash of another Boeing T-45 Goshawk aircraft in the territory of the Meridian base. Then two people on board managed to eject before the crash. They were injured and hospitalized. A similar plane crash took place in Mississippi in September 2016, then the pilot and instructor also ejected and survived, reports
TASS