After the "annexation of the Crimea," Eastern European countries fear that "the next targets of aggression will be Poland and the Baltic countries. America responded with the operation "Atlantic Resolve" and sending a brigade from Fort Riley in Kansas, writes Der Tagesspiegel journalist Sebastian Leber.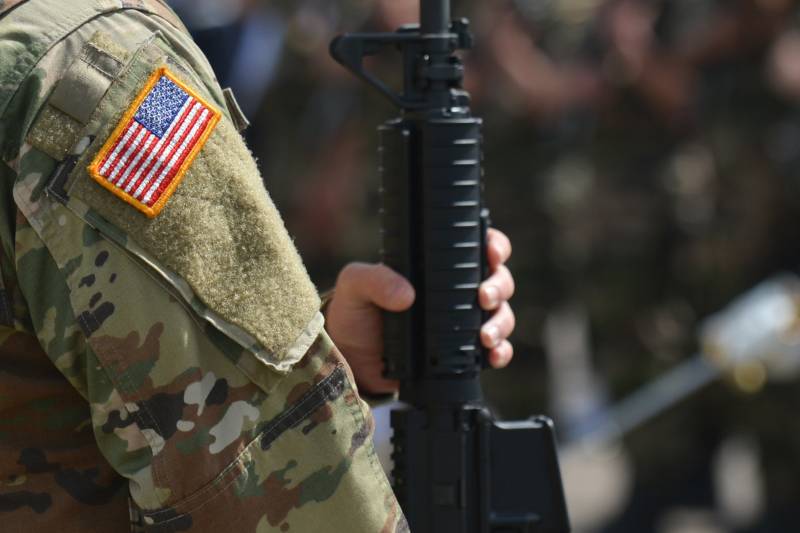 "The brigade consists of 3300 soldiers, 87
tanks
150 armored vehicles. The dispatch lasted 40 days, and another 10 days were required to bring it into combat readiness. The deployment of troops takes place as part of the "shift shift" and the return to the United States of another brigade, which was deployed nine months ago. These maneuvers are not a direct response to the Russian West exercises. Preparation for them began last year, "the article quotes.
InoTV
.
According to one of the soldiers of the brigade of Polish origin, Bartek Charnik, before the start of the exercise, his comrades had "a distorted view of Eastern European countries, especially because of the movie" Borat ", but they quickly realized that Eastern Europe is not as remote and underdeveloped as shown in the film.
In Germany, the operation "Atlantic resolve" was criticized. As noted by the Prime Minister of Brandenburg, Dietmar Voydke, the exercise "can spoil the dialogue with Russia."
"The current deployment of troops was preceded by maneuvers that took place in 2014 in Estonia, Latvia, Lithuania, Poland, Romania, Bulgaria. The exercises will be held in countries that fear Russian aggression and are regarded as confirmation of the allied allegiance to the United States, "the author noted. According to him, "1380 soldiers will go to Germany, 270 - to Romania, 210 - to Bulgaria and 60 - to Hungary, still 1260 soldiers will remain in Poland."
Despite the fact that the dispatch of the brigade is designed to create an "awesome effect", it is not explicitly stated for whom this signal is intended: "Colonel of the departing brigade from the USA, Michael Simmering, and his colleague Stanislav Chosnek spoke about the cooperation for about half an hour combat readiness and intimidation of potential enemies, without ever mentioning the word "Russia" or "Putin", "the article says.
In the summer of 2018, the US team will return home, and a new one will take its place. The author recalled that the rotation principle has many reasons: "on the one hand, this allows training to quickly accommodate large military units, on the other - in the NATO-Russia 1997 Founding Act, the long-term deployment of combat units is prohibited".
As each brigade replaces each other every nine months, "the deployment of troops is not considered to be long," the journalist sums up.