The Prosecutor General of Ukraine, Yuriy Lutsenko, stated that the Russian Federation was involved in all incidents in military warehouses of Ukraine. According to Lutsenko, "there were sabotage attacks to which Russia was involved." The head of the GP of Ukraine cited his arguments on the example of the incident in Balakliya:
Следствие точно знает, что в Балаклее 23 марта 2017 года радиолокационными службами Украины зафиксирован беспилотный летательный аппарат, который двигался на низких высотах от границы с Россией, минуя физические препятствия, и долетел до места назначения – города Балаклея. С этого
drone
была осуществлено два пуска управляемых ракет. После этого летательный аппарат продолжил полёт на малых высотах в направлении границы России.
It turns out that the drone with guided missiles on board flew more than a hundred kilometers in the airspace of Ukraine, and the "radiolocation services" simply stated its appearance, even without transmitting data to the Ukrainian air defense forces? Interesting logic of Mr. Lutsenko.
Портал
"Correspondent"
cites a statement by Yury Lutsenko, in which he draws conclusions "about the guilt of the Russian Federation":
The investigation believes that the cause of the explosions in Balaklei was a clear sabotage work using a thermobaric projectile, which pierced the concrete shelters and blew up the warehouse. From saboteurs, obviously, the Russian Federation. For me, the main ones are sabotage, as well as criminal negligence in the failure to ensure the normal protection of this large ammunition depot by the relevant officials of the General Staff of Ukraine.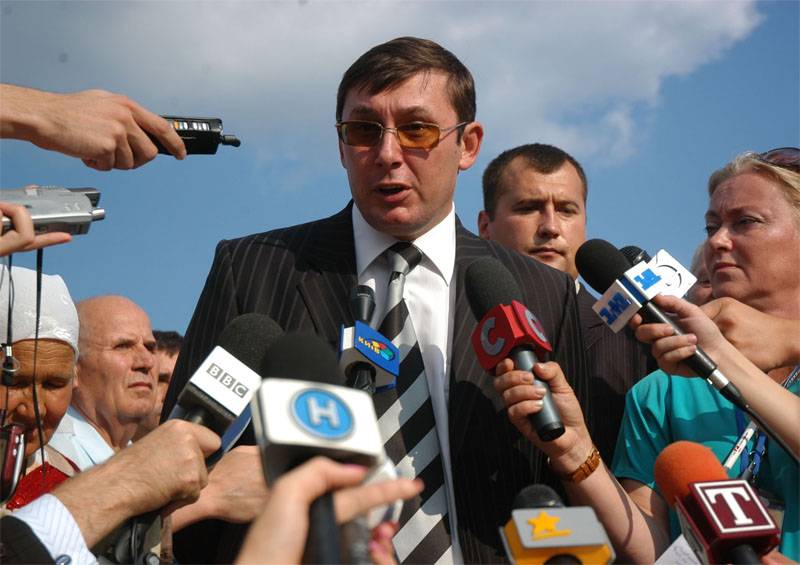 And what about the evidence? Apparently, all of the series: "we have them, but we will not show them, as they are secret."
Lutsenko's statements provoked a wave of criticism even among Ukrainian citizens, including specialists. From comments:
Apparently, Russian UAVs with thermobaric-type guided missiles fly far at low altitudes. The United States certainly does not.
A tactical nuclear
weapons
drone on board did not carry?