In the event of receipt of a complaint by one of the parties to the conflict that occurred between deputies from United Russia (EP) Irina Rodnina and Natalya Poklonskaya (the former prosecutor of Crimea), the State Duma ethics commission will consider such an appeal, reports
RIA News
Statement by the Chairman of the Otari Arshba Commission.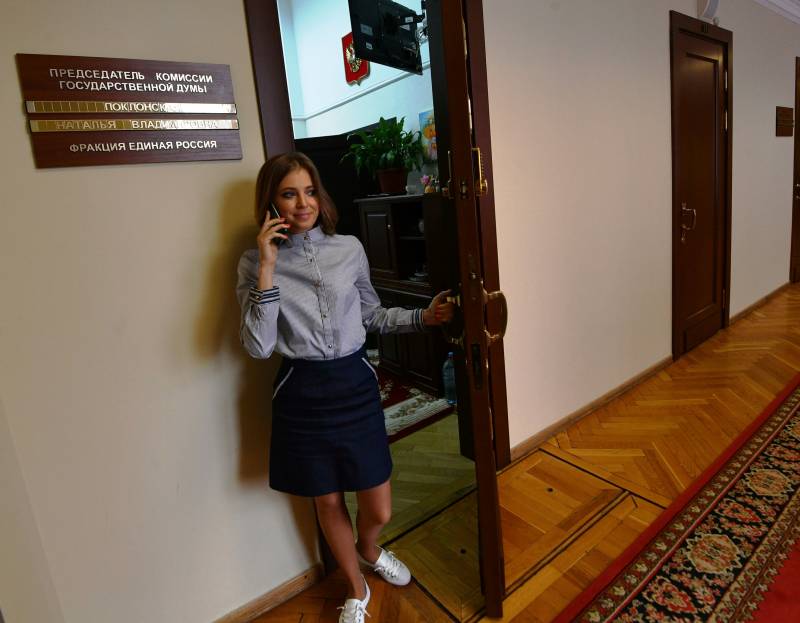 In August, the Govorit Moskvy radio station reported that the "ER" deputy Irina Rodnina in her Instagram account published a screenshot of the discussion with Poklonskaya, where the ex-prosecutor of Crimea criticized Rodnina's position on Nicholas II's contribution to
history
Russia.
At the same time, Rodnina advised "the new citizen of the Russian Federation not to confuse respect for the traditions and history of our country with the attuned fanaticism towards a person who is recognized by the church as a martyr, and not as a saint".
On Friday, Poklonskaya commented on the words of the chairman of the State Duma Committee on Culture, director Stanislav Govorukhin, who spoke earlier positively about the film directed by Alexei Teacher "Matilda" after watching it. She said that representatives of all the Duma factions agreed to re-send the request to the Prosecutor General's Office with a request to ban the film, as they "hear the opinion of 100 of thousands of Russian citizens" who had previously joined the request of Poklonskaya to ban the film. The former prosecutor will take such actions, despite the words of Govorukhin that 100, thousands of Russian citizens, "is not the number of people who will be listened to."
Yesterday, the Communist Party deputy Alexander Yushchenko wrote on Facebook, referring to Poklonskaya that "the right to learn to live a large country must be earned." He asked Poklonskaya to stop "teaching Russian citizens," since she did not live long enough in Russia and did not know the country.
Today, deputy Poklonskaya replied to Yushchenko, writing that she was offended "for fellow countrymen from her native Crimea and Donbass", who are former citizens of Ukraine and, according to "Yushchenko's theory, should keep quiet in the" rag "while the citizens" with experience "will teach them how "right" to love the motherland. "
When someone declares, we do not violate any law, if someone complains, we consider
Arshba said, answering the question whether the commission should take any action in the context of this conflict.