Federal police officers who arrived in Catalonia, began to vacate schools and other buildings adapted to the polling stations for voting in the referendum on the independence of the region, reports
RIA News
Post a local edition of Nacio Digital.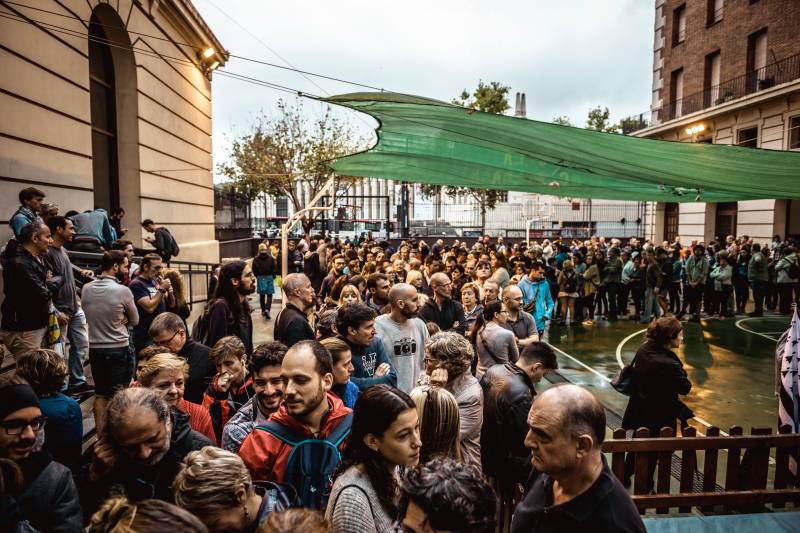 In the photo and video materials that appeared on the network, one can see how the officers force out one of the protesters who refuse to release the Jaume Balmes college in Barcelona that they occupy. In total, about 30 people were expelled from college. Activists are being taken out of educational institutions and public buildings pursuant to a decree of the Spanish government, according to which, all polling stations in Catalonia should be closed.

Madrid expressed dissatisfaction with the work of local law enforcement, and accused them of political bias.
National Police and Civil Guard will have to act. Catalan police set political criteria above professional. We have to do what we don't want,
declared at the briefing the representative of the Spanish government in Catalonia, Enric Mello.
Recall that in 09.00 (10.00 MSK) in Catalonia began voting in a referendum on independence, which does not recognize the Spanish government and which is blocked by the Constitutional Court of the country. Police said they managed to take control of most of the 2315 sites, but some continue voting. Among the voters was the head of Catalonia, Carles Puchdemon.