The Russian Ministry of Defense has refuted statements by the head of the General Staff of Ukraine that Russia did not withdraw its troops from the territory of Belarus after the Zapad-2017 exercises.
Earlier, the head of the Ukrainian General Staff, Victor Muzhenko, claimed in an interview with Reuters that Russia had left most of the units that had participated in West-2017 in Belarus.
As stated by the Ministry of Defense, all units of the Russian troops that took part in the exercises returned to the points of permanent deployment.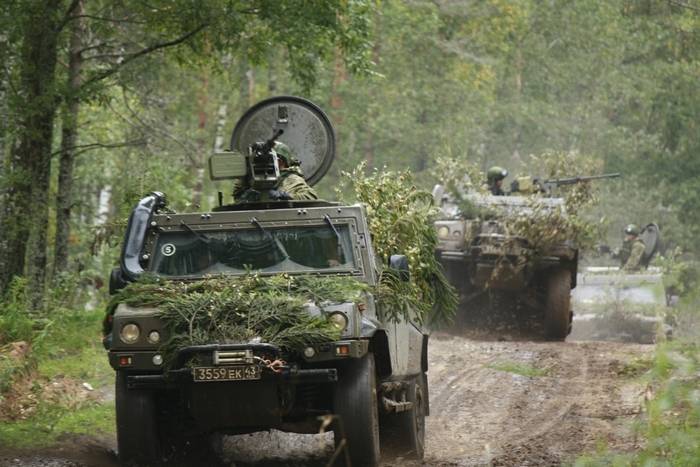 According to the official representative of the military department, Igor Konashenkov, the allegations of the Russian troops "hidden" in Belarus demonstrate "the full depth of the degradation of the General Staff of Ukraine and the incompetence of its leader."
Absolute non-possession of the operational situation at a distance of hundreds of kilometers from the capital of their own country and fantasies about the number of troops there are the reason for the immediate dismissal of such a Chief of General Staff
- noted Konashenkov.
He added that if this is the result of the transition of the Ukrainian armed forces to NATO standards, then such a Ukrainian army could be "a direct and obvious threat" to the North Atlantic alliance.
The fact that in Belarus after the exercise may remain part of the Russian contingent, in the Ukrainian General Staff stated before the start of the "West-2017". And the teachings themselves in the Ukrainian Ministry of Defense called only "conditionally open." Concerns about the lack of openness were also expressed in NATO - despite the fact that about hundreds of foreign military attaches were watching the maneuvers.
A spokesman for the Russian president, Dmitry Peskov, rejected accusations of "insufficient openness" and called provocation "heightening passions" around "West-2017," reports
RIA News
.