An informational boom about persecution of Rohingya Muslims in Myanmar has virtually disappeared in the international press. There are no reports of new promotions in support of the Rohingya, there are no reports of protests against the policies of the authorities of Myanmar. However, as it turns out, the decrease in the degree of discussion of the topic in the major international media does not mean that the problem has disappeared.
According to the latest figures provided by the International Organization for Migration, the number of refugees from Myanmar in Bangladesh alone exceeded half a million people. Official statistics - 518 thousand.
On the eve of the Bay of Bengal, which Muslims of Myanmar are trying to use to flee the country, the ship, carrying up to hundreds of Rohingya, turned over. 25 dead bodies found. About 40 people are reported missing. Search and rescue work at the site of the tragedy continues, but the chances of finding the missing people alive are becoming more and more unreal.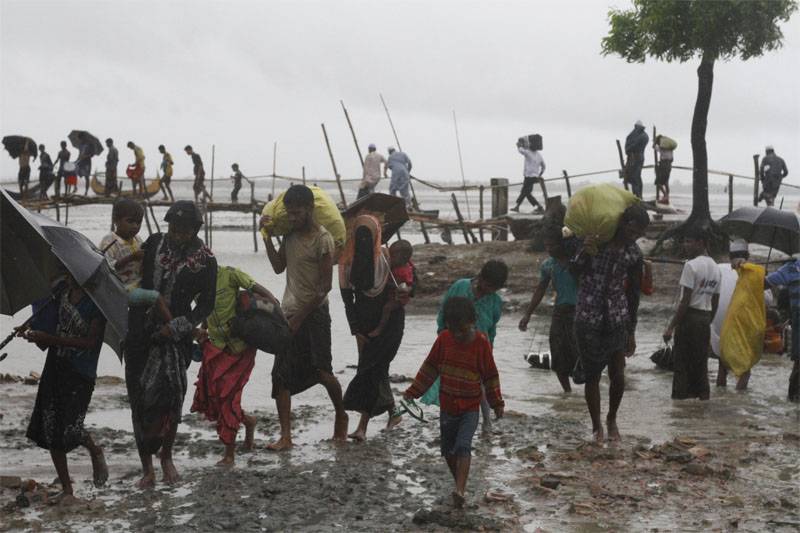 In the refugee camps in Bangladesh, there are approximately 300 of thousands of immigrants from Myanmar. These people receive scant assistance from the UN (in particular, UNICEF). The remaining hundreds of thousands face total hunger and lack of medicine.
In Bangladesh, they complain to the United Nations that the 72 UN General Assembly has come to an end, but according to its results there was no effective way to resolve the humanitarian crisis in the region and no political measures were taken against the actions of the Myanmar authorities against the Muslim population of the country .