The information that in the US state of Michigan local authorities adopted a resolution recognizing the independence of the Nagorno-Karabakh Republic found its confirmation. Thus, Michigan becomes the 8 state of the USA, which recognized the independence of NKR.
Here is a list of states that have adopted NKR sovereignty resolutions: California, Hawaii, Louisiana, Rhode Island, Maine, Georgia and Massachusetts. The message that "Georgia recognized the independence of Nagorno-Karabakh" caused special emotions in Azerbaijan, given that in English, as is known, the US state and Georgia sound the same.
The authorities of the state of Michigan sent to Washington a document calling for the start of full-fledged trade and economic cooperation with Nagorno-Karabakh "in the name of maintaining peace and stability in the South Caucasus region."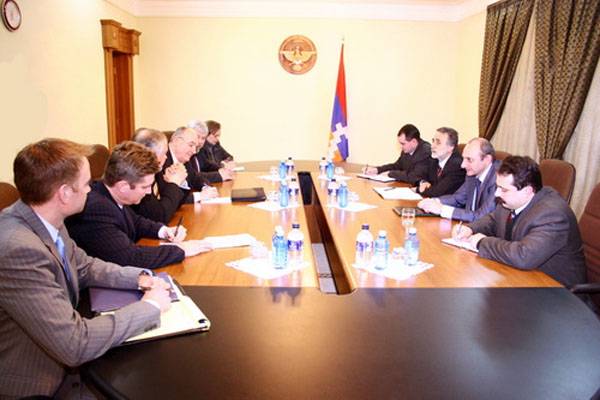 In Stepanakert
The head of the press service of the Foreign Ministry of Azerbaijan, Hikmet Hajiyev, spoke about the recognition of the sovereignty of NKR by certain US states. According to him, "the Armenian lobby is frankly visible, which is strong in the United States."
At the same time, Hajiyev noted that the foreign policy of the United States is not determined by resolutions in individual territories, but by the presidential administration.
Hikmet Hajiyev quotes the edition
APA.az
:
In accordance with its international obligations, the US government recognizes and supports the territorial integrity and sovereignty of Azerbaijan within the framework of internationally recognized borders.
Other Azerbaijani politicians called the Michigan resolution "ridiculous."