Specialized Russian reconnaissance and attack helicopter MI-171Sh received 12,7-mm machine guns "KORD T" (6P49T) and "KORD B" (6P49В), reports
Messenger of Mordovia
.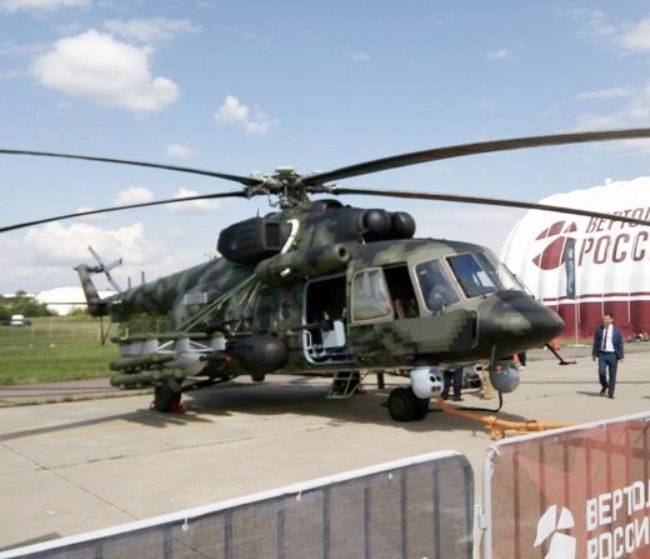 According to the departmental newspaper "Degtyarevets", this
weapon
"There was a special adaptation that allowed it to be installed on rotary-wing machines".
So, "the 6P49T machine gun has an additional heat sink that provides an increased shooting mode (over 300 shots) without intermediate cooling of the barrel, as well as a special pyropealing mechanism that allows you to remotely solve the problems of misfires and other delays," the material says.
On the Mi-17Sh 6P49T helicopter they are mounted on the right and left on the outboard farms as course machine guns.
Also, according to the experience of using helicopters in combat operations, "the issue of placing large-caliber machine guns in the side and rear openings became very topical. For these purposes is the version of the machine gun "KORD V" (6P49В) ", the publication writes.
6PI49B is designed for manual control directly by the shooter. The design of the machine gun duplicated mechanisms for firing - both from a source of onboard power, and from the trigger.
It also has "sensors with indicators of the balance of ammunition, machine gun readiness for firing, the position of moving parts." In addition, at the request of the developers of the helicopter, mechanisms are provided for withdrawing spent cartridges and collecting a link.
Machine guns were demonstrated at the salon "MAX-2017".