The US Air Force B-1B Lancer strategic bombers, which flew 23 September along the east coast of the DPRK, climbed much more to the north than previously reported. On Friday the channel
KBS
, his sources in the Ministry of National Defense and the Presidential Administration argue that American stealth aircraft reached the city of Sinpkho in the DPRK.
Earlier it was reported that they flew in neutral airspace around 60 km north of the inter-Korean sea border to the area opposite the city of Wonsan. However, in fact, from the northern boundary line, the route was made in 100 km
- notes channel.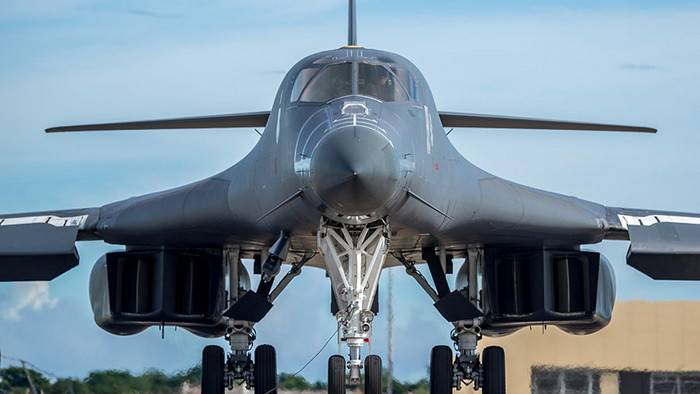 In the port city of Xingpo, there is a submarine base, as well as a shipyard, which is engaged in both the construction of new submarines and the repair and modernization of existing ones. Back in 130 km from this area, the Phungheri testing ground is located, where the DPRK conducted the sixth nuclear test in early September, as well as the base from which long-range ballistic missiles are launched.
The fact that North Korea was apparently unable to detect the inconspicuous American aircraft can say that its air defense system is much less effective than previously thought.
- notes KBS.
Earlier it was reported that the B-1B Lancer bombers, departing from Guam, accompanied by F-15C Eagle USAF fighters from Okinawa, Japan, flew in international airspace over the waters east of North Korea, coming close to the northern edge of the demilitarized zone. This step has caused sharp discontent of the South Korean opposition. According to its representatives, the provocative overflight of the DPRK was made without the consent of Seoul.
TASS