Moscow offered Washington to sign an agreement on coordination of actions in Syria not only in the sky, but also on the ground, but the American side did not accept the proposal, according to
News
.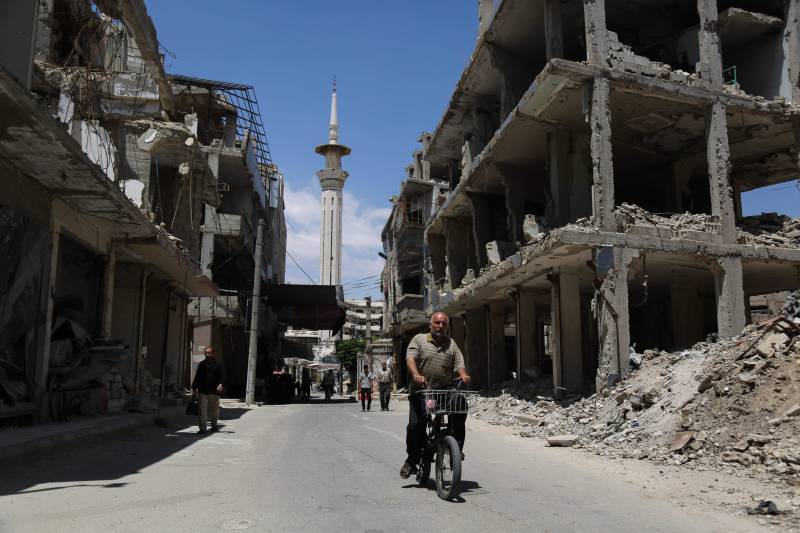 This plan, in fact, duplicated the already existing agreement on preventing incidents in the air, but the United States refused. Anyway, there is coordination between us, but it is not regulated by any document,
said a source in diplomatic circles.
According to him, the possible reason for this behavior of Washington is that "if there was an agreement, the Americans, at the request of the Russian side, would have to disclose the location of their parts in a particular region of Syria, but apparently they want to avoid it."
Recall 20 September, the Chief of the Main Operations Directorate of the General Staff of the Russian Armed Forces, Sergei Rudskoy, said that the offensive of the Jabhat al-Nusra terrorist group (banned in the Russian Federation) and the militants who had joined it with an attempt to surround the Russian military police unit in Syria in the Idlib de-escalation zone, " according to reports, it was initiated by the US intelligence services. "
The next day, American Army Colonel Ryan Dillon said that the representatives of the US-led coalition and the Russian military held a meeting to discuss the avoidance of incidents in Syria.
A face-to-face meeting took place between Russian officers and coalition representatives. It was nearby, Dillon said at the briefing. He also added that "additional meetings can take place in the same region."