Federal State Unitary Enterprise Atomflot has begun the selection of a shipyard that will build a floating dock for routine repairs of the Arctic-Siberian, Siberian and Ural icebreakers LK-60 icebreakers under construction at the Baltzavod (part of USK).
Kommersant
.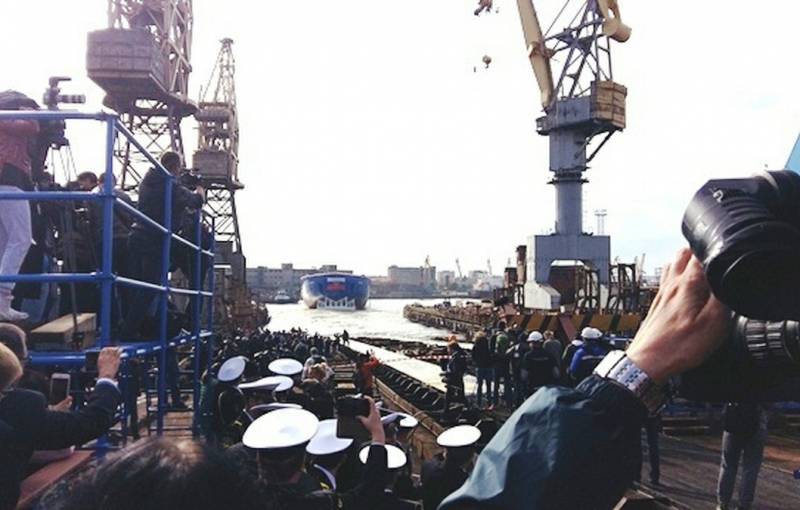 According to newspaper sources, the main difficulty is the size of the dock - there are only a few shipyards in the Russian Federation that have the capacity to build it. Negotiations are underway with Baltzavod, the Zvezda shipyard in Primorye and the Gulf plant in Kerch.
"The exact parameters of the dock are not disclosed, but, based on the size of LC-60 (length 170 m, width 34 m), the dock will be about 40 m in width and up to 200 m in length," the article says.
The USC confirmed the availability of Atomflot's proposal to build a dock.
"We are currently negotiating this project, including with the involvement of our leasing company (Goznak-Leasing). The construction of a dock at Baltzavod is being considered in cooperation with the Northern Shipyard, "the corporation said.
According to the publication's interlocutors, Baltzavod looks better from a logistics point of view (Zvezda is also not the most convenient option). However, according to the newspaper, during the last negotiations that took place between Atomflot and Baltzavod a week ago, the company did not accept the proposed price.
The head of Infoline-Analitics, Mikhail Burmistrov, noted that "a floating dock in Europe would be built almost twice as fast and for the same price as in the Russian Federation, and China wins both in price and in terms of terms." But "Atomflot" is unlikely to succeed in concluding a contract with foreign shipyards, the analyst believes: this order is "a strategic task and will not pass the commission on import substitution".
According to the project, the dock should be commissioned in 2020 – 2022, the floating timeframe is related to the construction time and the receipt of icebreakers.