During the regular press conference in Beijing, the official representative of the Ministry of National Defense of China, U Qian, confirmed the official adoption of the newest Chinese fighter J-20.
The fighting machine showed itself well during the flight tests, after which the Central Military Council decided to formally adopt the plane into the armament of the PLA.
- transmits the words of the officer edition of "Zhongguo zhibao."
A spokesman for the defense ministry did not specify how many units had already been transferred to parts of the PLA Air Force.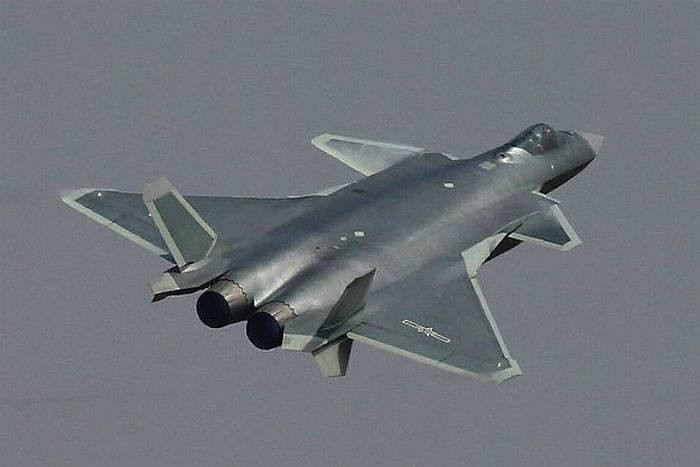 According to the data provided by the Chinese side, the range of the J-20 fighter is 5,5 thousand km, while the combat radius of the Chinese fighter does not exceed 2 thousand km. The crew consists of one pilot. The first test flight took place on 11 on January 2011 of the year. The fighter was first shown to the public in November 2016 at the International Airshow in Zhuhai.
According to military experts, the Chinese J-20 will be equipped with extended-range air-to-air missiles and an advanced active radar system. In fact, J-20 will become the main rival of the American aircraft F-22 and F-35, while most of the characteristics of the Chinese machine significantly exceeds the American indicators, reports
A REGNUM