In Ukraine, a sociological survey was conducted on the subject of readiness or unwillingness of citizens of the country to go to the next Maidan. The survey organizers are
Gorshenin Institute
, representative office of the Friedrich Ebert Foundation in Ukraine and the Republic of Belarus.
About two thousand people aged at least 18 took part in the survey. Respondents answered the following question:
"Are you ready to enter the Maidan in case of inactivity of the government, its failure to fulfill its promises, the lack of reforms?"
The answer "definitely not" was noted more than 36 percent of Ukrainian citizens who took part in a sociological survey. Almost 20% also answered: "rather not".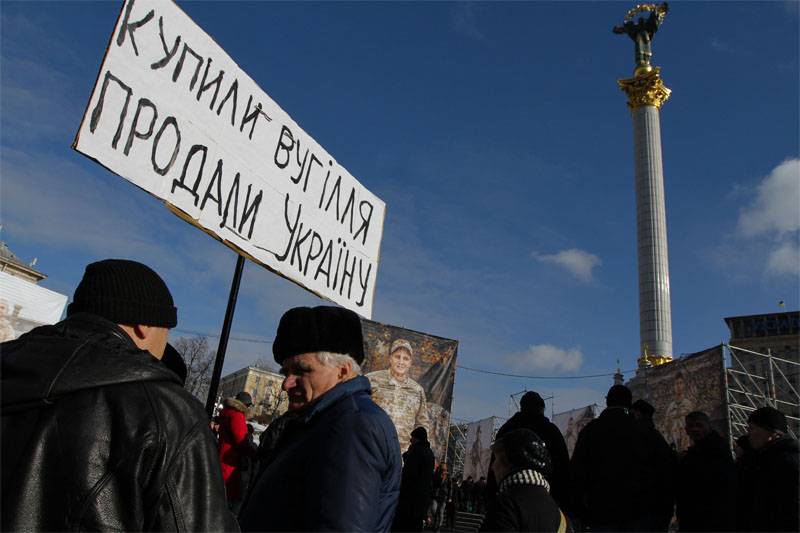 Thus, the structures that conducted the poll, came to the conclusion that the majority of Ukrainians are not ready to agree to the third Maidan.
These results can not fail to please the current Ukrainian government, whose ratings remain extremely low over the past few years. After all, if citizens are really tired of Maidan shocks, then those who are in power in Kiev, do not need to be afraid of the people's anger?
Apparently, the citizens of Ukraine understand that the destructive essence of the people does not change as a result of how actively they act on the Maidan. The current government, which does not want to take at least some measures other than requests for loans from the West, is proof of that.