Germany has completed the withdrawal of contingent from the Turkish airbase Incirlik. The last German soldiers left the base on Wednesday, 27 September, a representative of the Bundeswehr reported, the Russian service reports
Deutsche Welle
According to him, the redeployment of the German military contingent to the Al-Asraq military base in Jordan will be completed in October this year. From there, the Bundeswehr will continue to support the operations of the international antiterrorist coalition against the terrorist group Islamic State in Syria and Iraq.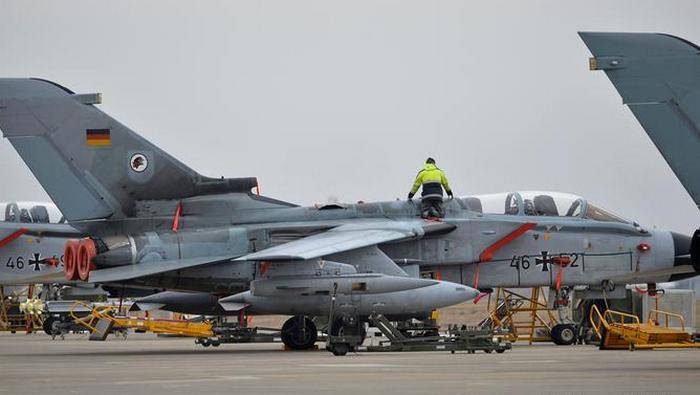 Archive photo
In total, there were about 260 German military personnel, six Tornado reconnaissance aircraft equipped with special optics, and one tanker aircraft at the Incirlik airbase.
The formal reason for the departure was the prohibition of the Turkish government on the German parliamentarians visiting the military contingent at the air base. 15 May reported that the Turkish authorities once again denied a group of German deputies to visit Ingirlik.
Other reasons were various reasons, in particular, the adoption of a resolution by the Bundestag, in which the events of 1915 in the Ottoman Empire were recognized as genocide of the Armenian people, as well as Berlin's granting political asylum to the Turkish military who fled the country after the failed attempt of the coup in July 2016.