Russia can not move towards reducing nuclear
weapons
exclusively on a bilateral basis with the United States, disregarding the potential of other states, transfers
RIA News
a comment published on the website of the Russian Permanent Mission to the UN.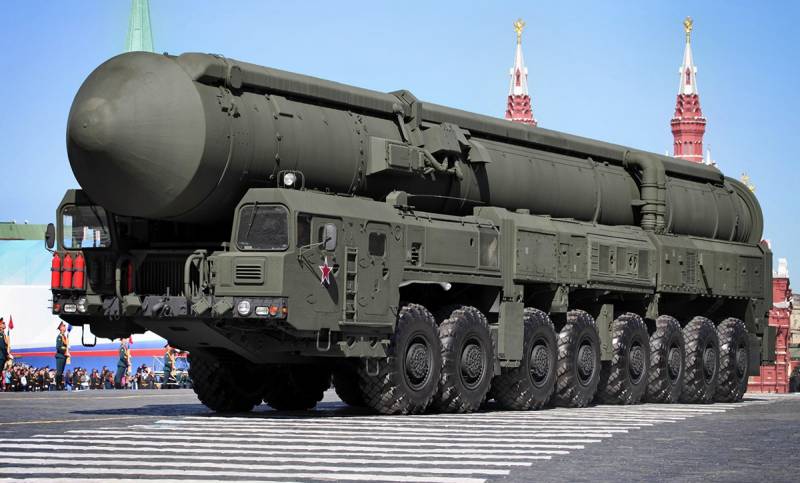 Russia cannot move further along the path of reducing nuclear weapons exclusively on a bilateral basis with the United States (not to mention that the line of the Donald Trump administration on issues such as the future of the Treaty on measures to further reduce and limit on the elimination of medium and shorter range missiles). In fact, we have already reached the line beyond which the corresponding hypothetical negotiations should be multilateral. Not taking into account the potentials of all other nuclear-weapon States in the process of such discussions no longer works,
the commentary says.
The Permanent Mission also stressed the need to be extremely responsible and cautious in evaluating the overall prospects for nuclear disarmament.
We give and will continue to give priority to all factors affecting the situation in this area. Among them are the creation of a US global missile defense, the prospect of weapons in space, the non-ratification of the CTBT (Comprehensive Nuclear-Test-Ban Treaty) by the United States and several other states, Washington's plans to build a global lightning strike potential, remaining imbalances in conventional weapons,
The report says.
The agency recalls that 7 July, following several weeks of negotiations in the UN, a convention on the complete prohibition of nuclear weapons was adopted. The nuclear powers did not participate in drafting the treaty, including the permanent members of the UN Security Council - Russia, the United Kingdom, China and the United States.
The Convention will enter into force 90 days after it is ratified by at least 50 countries. On September 20, the number of signatories was 51.