The financial recovery of the concern "Tractor Plants" (KTZ) will not help, the company needs to be bankrupt, reports
TASS
statement of the head of Rostec Sergey Chemezov.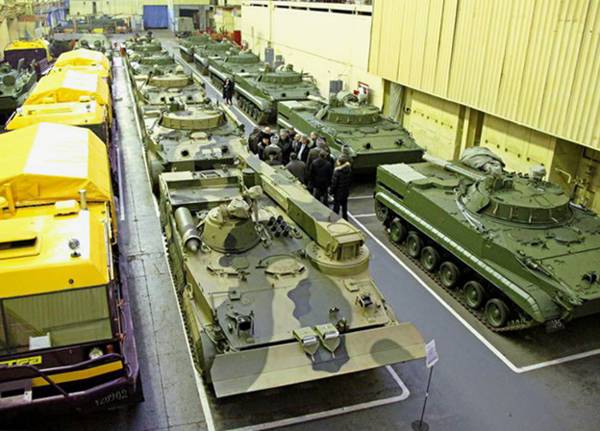 I believe that it is imperative to bankrupt the enterprise, because no financial recovery will not help. The company is in an extremely difficult financial situation, there are huge debts,
said Chemezov.
He noted that Rostec would claim a part of the company's property, since Kurganmashzavod (part of KTZ) owes the corporation's enterprises about 17 billion rubles.
We will also claim some part of the property together with Vnesheconombank (VEB),
said the head of Rostec.
Earlier it was reported that VEB admitted the failure of the debt restructuring plan of the troubled concern Tractor Plants. It is expected that at the next meeting of its supervisory board, Rostec will raise the concern's bankruptcy issue. KTZ financial debt already exceeds 85 billion rubles.
In turn, the newspaper "Vzglyad" recalls that "Tractor Plants" were responsible for the development of the promising project of the tracked platform "Kurganets-25" - one of the key armored vehicles of the Russian army in the future.
Thus, Chemezov, in fact, confirmed the problems with the production of the platform, which were announced in August by the former deputy chief engineer of Kurganmashzavod for serial production of the BMP Danil Relin. Then he explicitly stated that the project "Kurganets-25", the BMP on the basis of which was called the future of the Russian infantry, was unsuccessful.