More than 4,7 million DPRK citizens have expressed a desire to voluntarily join the ranks of the Korean People's Army after the anti-American statement by the country's leader Kim Jong-un released on September 22. In it, the chairman of the Workers' Party of Korea and the State Council of the DPRK promised to take tough measures in response to a statement by US President Donald Trump about the possibility of the complete destruction of the republic.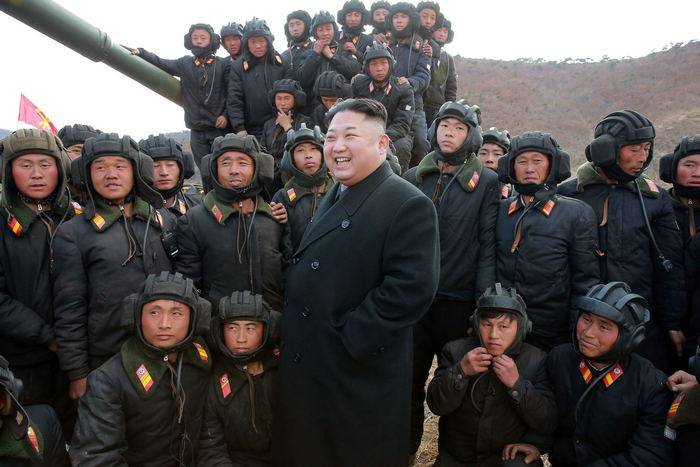 As the TsTAK news agency reported on Thursday, all citizens of the people's republic are ready to "stand up to defend their leader and socialism in order to wipe out the American imperialists who have declared their reckless intention to destroy the people's republic." Over the past six days, the news agency notes, more than 4,7 million high school students, students from all universities of the country, including Kim Il Sung University and Kim Chuck University of Technology, workers and other citizens of the country have reported about their desire to join the ranks of the country's armed forces. Among them - 1,2 million women.
Korean youth held a rally in Pyongyang under the slogan "Destroy the American evil empire with five million nuclear bombs." Participants of the event expressed confidence that "the final victory will be for the DPRK, since no power in the world can stop the progress of the people's republic along the path of progress under the leadership of Kim Jong-un," reports
TASS
.