The Russian Aerospace Forces destroyed the commanders of Jabhat al-Nusra (the group is banned in the Russian Federation), involved in the attack on a detachment of the Russian military police, in Idlib, a group of Islamists was detained in Damascus, 84 civilians were killed by American air strikes in Raqqa, reports
FAN
reports from Syrian sources over the past XNUMX hours.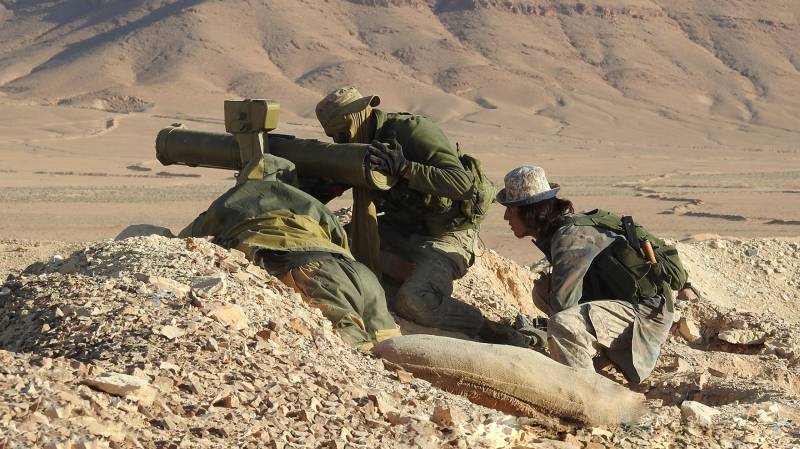 After intensive artillery and rocket attacks, the SAR servicemen managed to occupy one of the strongholds of the armed opposition in the Ain Tarma quarter (Damascus). The Syrian federal police conducted searches in the capital, as a result of which several radicals were identified who intended to plant bombs in the Al-Mazza quarter.
In the province of Homs, the main clashes took place near the Iraqi border. Government units again attempted to advance towards Deir ez-Zor, despite casualties the previous day. Information about the results of the clashes has not yet been reported.
The joint liberation operation of the Syrian Arab Army (SAA) and the Russian Aerospace Forces in the province of Deir ez-Zor continued. After massive air attacks carried out by Russian planes, government forces managed to occupy the settlement of Khatla Al-Takhtani. A small group of IS militants (the group is banned in the Russian Federation) surrendered to the SAR forces near the city of Hasham.
An air raid by Russian planes south of the city of Idlib neutralized at least 32 radicals, five of whom belonged to the commanders of the terrorist alliance led by al-Nusra. The VKS also destroyed the storage with
weapons
and ammunition. In the afternoon, Russian helicopters attacked terrorist positions near the cities of Maaret An-Numan and Misrin.
Fierce fighting continued between Kurds and IS militants in the city of Raqqa, as well as in its environs. The terrorists managed to approach the SDF positions from the east of the city. As a result of the clashes, Kurdish units lost about 40 fighters, and the terrorists suffered the same losses. Meanwhile
news
Freelance News reported that at least 84 civilians in Raqqa were killed in airstrikes by American B-52 bombers.
North of Hama, clashes continued between the terrorist alliance fighter and its allies on the one hand and the SAR troops on the other. Despite reports from opposition sources about the crash of a Russian military plane, this information has not been confirmed. Let us remind you that the radicals of the Jaysh Al-Izza organization stated that the militants shot down a Russian plane in the northern part of the province.