In Brussels, announced the suspension of the mechanism for cooperation between Moscow and NATO because of the strategic exercise "West-2017", recently held on the territory of Belarus and Russia, according to
News
.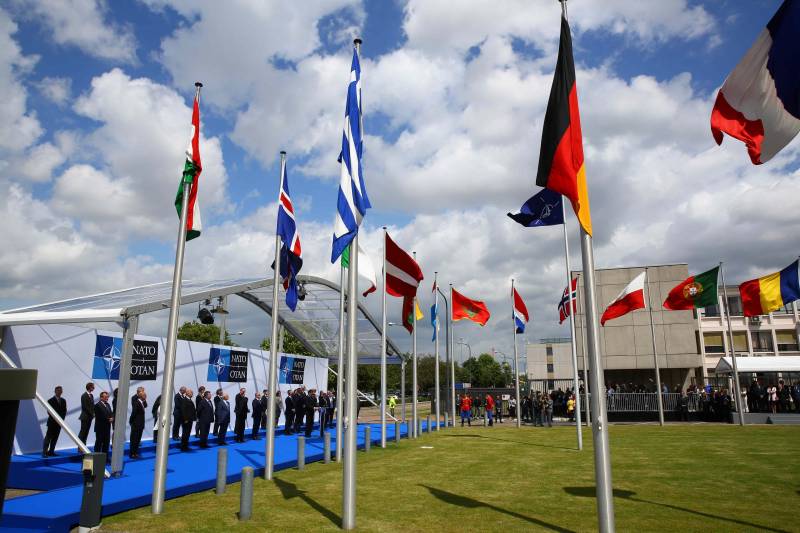 As before, the Baltic countries and Great Britain became the main opponents of the dialogue.
The NATO-Russia Council (NRC) is frozen by the end of this year on the initiative of Brussels. Apparently, one of the main reasons were the teachings of Russia and Belarus "West-2017". The Baltic countries - members of NATO have repeatedly tried to freeze this format. They were supported by the UK. However, despite this decision, communication channels continue to operate,
told a newspaper source in diplomatic circles.
The date of the next meeting is unknown. The NATO publication said that now they are only considering the possibility of convening the next meeting.
"Since the summer of 2016, the NRC has held five meetings to discuss topics such as the situation in Ukraine and Afghanistan, military transparency and risk reduction. NATO allies are open to a periodic, focused and meaningful dialogue with Russia in the NRC, "the alliance's press service added.
Russia's permanent representative, Alexander Grushko, has repeatedly stated that NATO's reluctance to "step down from the politicized and counterproductive position it took at the summits in Wales and Warsaw is preventing the establishment and development of relations between Russia and the alliance."
"West-2017" is just a contrived excuse. After all, the teachings did not pose any danger. In this case, they could attend journalists and military observers. In the tense conditions of international relations, the desire to thwart cooperation with Russia is extremely irresponsible, unprofessional and stupid. Against the backdrop of global threats, the alliance will somehow have to reckon with Russia's position. Brussels must realize that the world has ceased to be unipolar,
Franz Klintsevich, deputy chairman of the Federation Council defense committee, told the newspaper.
Earlier, Estonian President Kersti Kaljulaid said that during the "West" exercise, a military operation against NATO would be worked out. And after the completion of the maneuvers, the MEP from Latvia, Artis Pabriks, stressed that with the help of such events Moscow is "preparing for a large-scale war".