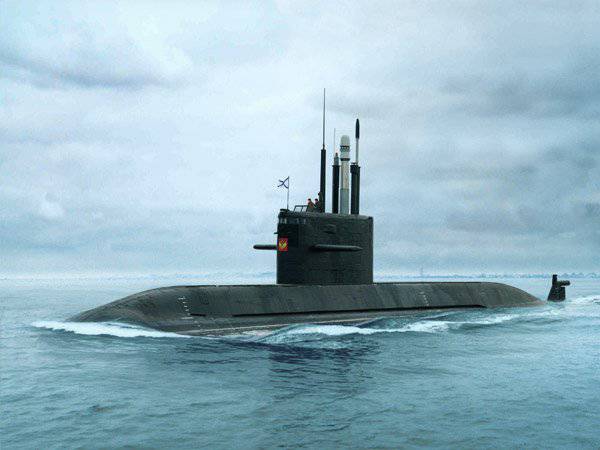 According to ITAR-TASS, the next stage of testing diesel-electric submarines of the 4th generation of the 677 Saint Petersburg project (code Lada) will be held in 2012. This was announced by the head of the Admiralty Shipyards Alexander Buzakov. As Buzakov noted, after these tests, a decision will be made on the 677 project program and on the construction of submarines in series.
According to the head of the Admiralty Shipyards, 1-th and 2-series 677 serial boats are now in the boathouse: Sevastopol and Kronstadt, as well as the export analogue of Sevastopol - Amur (1650 project). These projects were developed at the Rubin Central Design Bureau (St. Petersburg).
The diesel-electric boats of the 677 project are the 4 generation of submarines of the post-war period. This is an improved version of the submarine "Varshavyanka" project 636. The boats of the 677 project are designed to attack land targets using sea-based cruise missiles, to carry out operations against surface ships and submarines in a limited area, for anti-submarine defense in coastal areas, and more. others
It should be noted that the submarine project 677 began to move quieter than its predecessors. The "silent" feature of the boat was acquired thanks to a special anti-hydro acoustic case coating. The submarine is equipped with the Irtysh hydroacoustic complex with an antenna system and a flexible long towed antenna. The boat has an increased autonomy - up to 45 days., A high range of navigation under water - up to 650 miles (at the speed of the 3 node).