The conflict between the authorities of Iraqi Kurdistan and official Baghdad continues to worsen. A political conflict broke out after the Kurdistan authorities decided to hold a referendum on independence. Recall that following the results of the plebiscite, the overwhelming majority of Kurds living in Iraq called for independence of Kurdistan.
Baghdad immediately demanded that the Kurdish authorities hand over all security checkpoints and airports in Kurdish territory to Iraqi control. The authorities of Iraqi Kurdistan said they did not intend to transfer these facilities under control to the Iraqi government. In response, the Iraqi authorities called on international air carriers to abandon flights to the cities of Iraqi Kurdistan, in particular, to Erbil.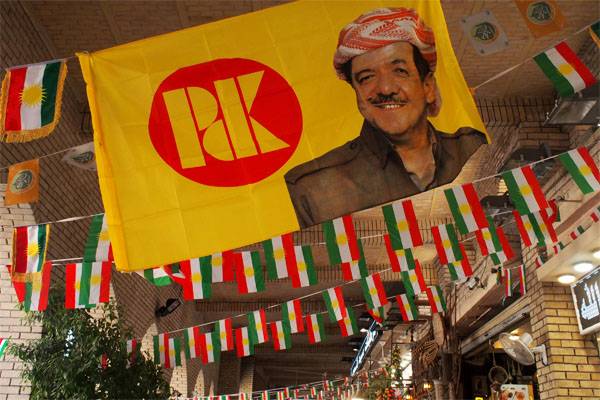 Transport Minister of Iraqi Kurdistan Mevlyud Bavemurad stated that Erbil regards such appeals from Baghdad as an unfriendly act threatening the humanitarian situation in the Kurdish territory. The closure of the aviation communication, according to Bavemurad, can lead to serious consequences, including the inability to carry out sanitary flights and flights with employees of diplomatic structures.
Against this background, the head of Kurdistan proposes to the Prime Minister of Iraq "to work out the only right decision" at the negotiating table.